Wolves: Twilight Meets Teen Wolf in Humdrum Horror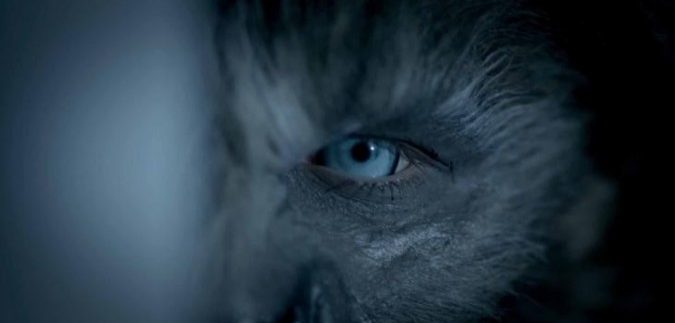 Watchable but ultimately pretty forgettable, David Hayter's Wolves was readily described as Twilight meets Teen Wolf the run-up to its release – an intriguing, if worrying, description. However, although the action is pretty solid, there's very little here that would attract anyone older than fourteen.
Written and directed by first-timer David Hayter –screenwriter known for his penning support of films such as X-Men and Watchmen – Wolves is centred on Cayden Richards (Till); a handsome high-school senior and all-round football playing jock who has pretty much everything going for him.
However, life for the teenager is not all that groovy as Cayden soon finds out that he has a disorder, of sorts; when provoked, he turns into a werewolf. After an incident during a football game and a bloody incident at home, Cayden decides to flee and go in search for answers.
He soon ends up in a run-down bar where he meets fellow wolfman, Wild Joe (Pyper-Fergusson), who tells him that there is more of his kind down in a place called Lupine Ridge. Once there, he is immediately snubbed by ruggedly handsome Connor (Momoa) who is quick to send the teenager packing. With no one else to turn to and no place to go, Cayden is soon taken in by friendly farmer, John Tollerman (McHattie), who offers the young man-wolf some food and a roof over his head in exchange for help on the ranch.
Gone are the days when the traditional concept of werewolves were (ha!) a box-office draw and, even though Wolves manages to stay relatively true to the genre, the novelty of seeing these hairy creatures in action wears off pretty soon into the story. Unable to establish a solid base and a tone for the plot and characters, the film rushes through the narrative, putting the focus very much on the gory action.
It's a shame because the stunts, the cast and the special effects deliver the goods, but the lack of depth in the overall storyline and dialogue pulls Wolves from being a potentially solid action-horror into the abyss of nothingness. It fails to register anything outstanding and you'd do well not to forget it two seconds after the credits roll.