X-Men: Days of Future Past: Popular Marvel Series Gets Serious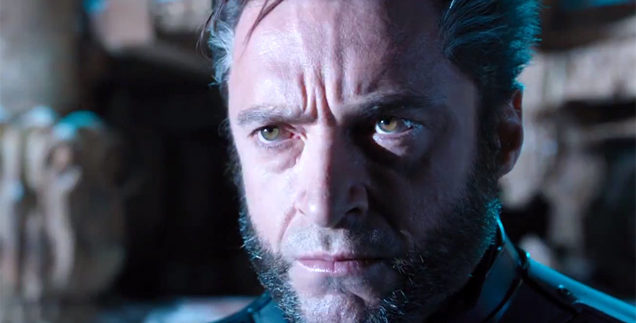 Taking the concept of time-travel to a whole other level, Bryan Singer's X-Men: Days of Future Past manages to dodge the popular Marvel franchise's missteps by infusing a certain complexity and depth into proceedings; an element that series has been in desperate need of.
Set in the near future, X-Men: Days of Future Past follows Charles Xavier, a.k.a Professor X (Stewart) and his last-remaining team of mutants – Wolverine (Jackman), Kitty Pryde (Page), Storm (Berry), Rogue (Paquin), Iceman (Ashmore), Bishop (Sy) – along with former adversary, Magneto (McKellen), as they try to put a stop to the Sentinels; deadly killing machines that have been programmed to find and eliminate them, as well as all humans trying to help them.
The only way of putting an end to this massacre is to go back in time and somehow alter the events that have led to their present state of terror. With the help of Kitty Pryde, Wolverine volunteers for the ride and has his consciousness sent back into the younger version of himself.
Waking up in 1973, his mission is to locate the younger versions of Charles Xavier (McAvoy) and Magneto (Fassbender) – who then shared very little love for each other – and somehow get them to stop shape-shifter, Raven, a.k.a Mystique (Lawrence) and creator of the Sentinals, Dr. Bolivar Trask (Dinklage).
X-Men: Days of Future Past marks the seventh instalment to the franchise and this time, Bryan Singer – who was behind 2003's X2: X-Men United – brings more weight and substance to the story; important historical events, dire consequences of time-travel and what happens when you alter the course of destiny are all both intriguing and interesting to explore, even if a little worn. The action set-pieces are also thrilling; however, there are times when the computer generated imagery goes into overload, at times looking more like the mechanics of a video game than live action.
Reprising his role as the forever-regenerating Wolverine, Jackman gets most of the spotlight here and ends up serving as the driving force of the story, while the rest of the cast – a mishmash of 2011's First Class ensemble cast and the stars from the original trilogy – all do their part and each character contributes to the arc of the story.
For fans and casual observers alike, Bryan Singer's X-Men: Days of Future Past is genuinely exciting and a complex addition to the franchise, which, by the looks of it, has no intention of slowing down with its sequel, X-Men: Apocalypse, pencilled for release in 2016.