Youth: Beautifully Filmed, Beautifully Acted, But Missing Something
Harvey Keitel

Jane Fonda

...
Italian writer-director, Paolo Sorrentino – see The Great Beauty, This Must Be the Place – returns to the big-screen with his second English-language film, Youth. Starring the great Michael Caine alongside Harvey Keitel and beautiful Rachel Weisz, the film – like any of Sorrentiono's previous cinematic endeavours – is thick with mood and visual splendour, but frustratingly and continuously drifts and becomes unfocused.
The film tells the story of legendary composer, Fred Ballinger (Caine), who has taken some well-deserved time out to relax and rejuvenate his aging bones high up in the picturesque Swiss mountains. His good friend, Mick Boyle (Keitel) – an esteemed film director – is also there working on his final film with a group of film enthusiasts as is Fred's recently dumped daughter and personal assistant, Lena (Weisz).
Fred is very much a man of leisure, spending his time taking in the fresh air and the gorgeous scenery, whilst also taking the time to make friends with another fellow guest, Jimmy Tree (Dano); a famous actor preparing for his next role. Massage therapies, hot baths and long walks are a part of the daily routine for Fred who also finds some sort of catharsis in conversing with Mick, touching on subjects of women, their children's troubles and daily urinary functions, whilst also trying to find the courage to deal with his own world of regrets.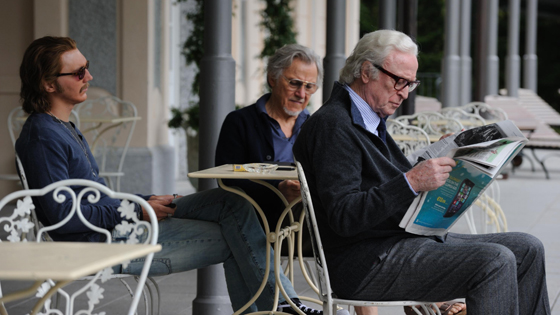 There's no real structure to Sorrentino's latest cinematic offering, but even though Youth's unconventional setup will divide viewers, the end-result, which comes across as both poetic and self-indulgent, is still relatively the same. Therefore, this is why offering any sort of criticism to its wandering-spirit-of-a-script is difficult; having said that, however, those who are perhaps unaccustomed to Sorrentino's style – which is at its most striking here – will find the film visually gorgeous, but ultimately empty and uninvolving.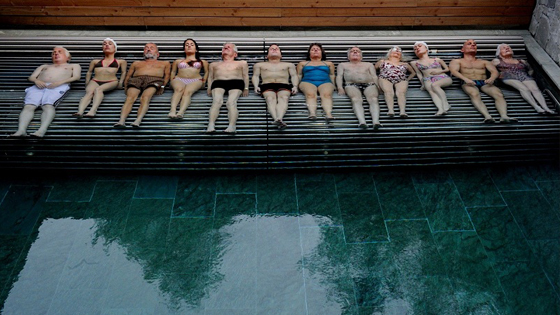 Keeping the plot relatively grounded is the film's wonderfully hand-picked cast, who, without a single exception, all turn in charming performances. Leading the way is Caine, who feels right at home in this somewhat bizarre and unusual life-setup, offering a compelling performance of a retired composer who is filled with regret as he begins to face his own mortality. Similarly convincing is Keitel whilst Fonda, who plays Mick's long-time muse, steals the show.
Unconventional, quirky and postcard-pretty, Youth is not for everyone. There will be those who'll finds its lack of structure and visual over-indulgence a little too much to handle, while there will also be those who will find beauty and emotion in its meandering narrative. It's all relative.