Win! Tickets to Rock Stop Featuring Mashrou' Leila!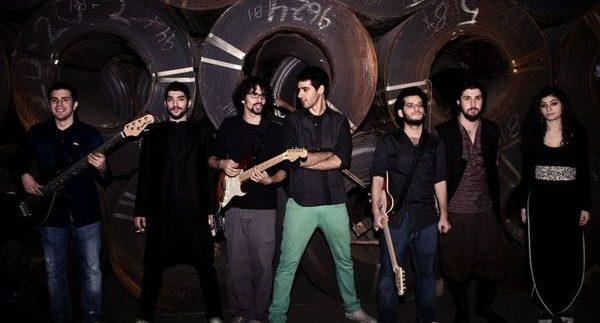 The despair of seeing the appointed prince
of Arab music cavorting with the likes of Snoop Dogg and Shaggy while not
realising that people are laughing at him and not with him (clue: begins with
'T' and ends in 'amer Hosny') is too much for any Cairene music fan to take.
But the winds of Beirut are sweeping into Cairo, bringing with them the
indie-folk sounds of Mashrou' Leila – a group whose music has at least been
partly responsible for the explosion of underground music across the Middle
East.


So, Cairo 360 and Tazkarty have teamed up to give two lucky readers a pair of
tickets each to attend Rock Stop: a gig of epic proportions brought to you by UMF. As well as
Lebanese band Mashrou' Leila, Egyptian musicians Hany Mustafa, Digla, SimpleXity,
Faking It, Shady Ahmed and the Percussion Show will also be performing.

This is literally the biggest music event of the year. and it will take place at Royal Mohamed Ali Club in Giza; it's spacious, open-air and
ideal for such an explosive even.
For a chance to win, all you have
to do is answer one simple question: What is the name of
Mashrou' Leila's second album? (Pssst, clues are here!)

Send
your answers to freestuff@cairo360.com,
including your full name and contact details. The competition ends at midnight
on May 14th, 2012; so hurry up and send your answers in! Terms and Conditions
apply.