Okashi: Fresh Juice and Sushi at the Grand Hyatt Cairo
Inside Grand Hyatt Cairo Hotel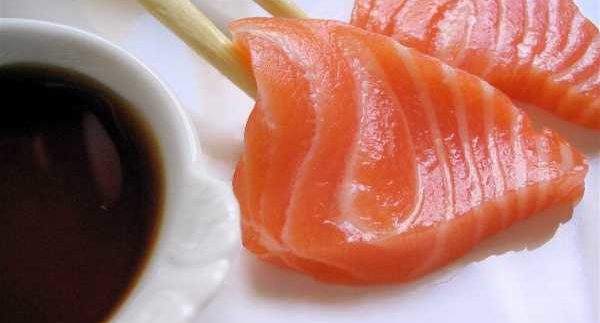 We love
sushi. We can't get enough of it. However, the problem lies in our endless hours of deliberation as to where this supposedly fresh fish is really
coming from. Luckily, we've stumbled upon a sushi restaurant in Cairo that just might have
it right.
Okashi is located in the Grand Hyatt Cairo Hotel on the Garden City Corniche.
The fake waterfalls inside the restaurant didn't impress this reviewer, but the
glass wall overlooking the Nile automatically put us at ease. An intimate setting composed of ten small tables and a
teppanyaki grill make for a great lunch spot.
We were
quickly met with a cup of soothing green tea and two pieces of fried calamari
as a small gift from the chef. After giving our orders to the knowledgeable,
patient and friendly waiter, we were able to relax and enjoy our entire meal in
peace.
The drink
menu includes fresh juices (around 25LE) and a rather exquisite tea list. However,
the lengthy list of mocktails had us curious. For 35LE, the banana stretch includes
fresh banana, pineapple and vanilla ice cream, as well as cinnamon, nutmeg and
brown sugar; rich enough to be a dessert. The arounthai mocktail is inventive,
filled with creamy melon, lychee and crushed ice. Served in wide-rimmed
cocktail glasses, both mocktails were undeniably delicious.
We
couldn't help but choose our standard appetiser pick, the miso shiru soup
(30LE); small in portion and even in flavour. The Japanese soy bean broth is complemented
well by tiny slices of spring onion, seaweed and tofu. Takokarage (60LE) is another
great option on the appetiser menu; especially since fried octopus is a unique find in Cairo.
The unagi
nigiri (40LE) comes with two pieces of grilled sweet-water eel on top of perfectly
sticky rice. We opted for suzuki (35LE) and shake sashimi (40LE) for a test of
absolute freshness. The sea bass was perfect and even better with a bit of
fresh lime, while the shake was just as tasty.
The California roll (55LE) includes
a miniscule portion of avocado paired with cucumber and crab garnished by tobiko
caviar. The caviar provides an understated punch to the delicately created
roll. For 160LE, a plate of mixed seafood and vegetable tempura comes paired
with a minimally salty broth for dipping. Lightly fried with just the
right crunch; the courgette, carrot, salmon and calamari were nicely filling.
When
you're looking to splurge on sushi, Okashi is the place to go to. With a
dashing simplicity, the absolutely fresh quality and wonderful flavours had us
in a dream world for hours.