Bikya: Cairo's Coolest Bookshop Opens New Branch in Maadi
40 El Hadaek St. (Off Road 9)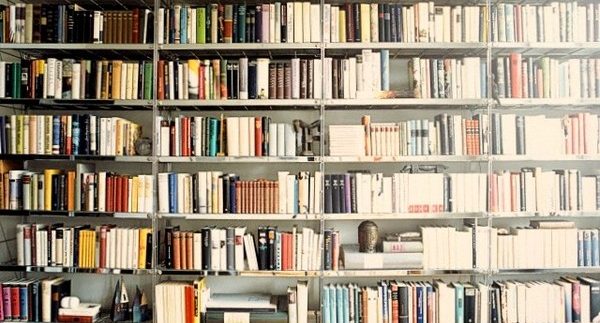 Attention to all
book worms in Cairo: Bikya has just opened up their second branch in Maadi. After
the enormous success of the Nasr City branch, the young owners decided to
expand their bookshop/café to the lush Maadi area. Bikya Maadi is located
on Road 9, just across from McDonald's.
The venue in Maadi
is significantly larger than the Nasr City branch and it also sports a big
stage for live performances. Bikya, as well as functioning as a bookshop, is
also known for hosting local talents on their stage. Some very well-known
artists such as RaSh Radio and Hany Mustafa regularly perform at Bikya. However,
that being said Bikya's focus is essentially on books; specifically second hand
books.
The shop is divided
into a couple rooms, all decked out with different types of seating and tables.
If you are looking for a quiet place to study you should absolutely consider coming
here. There is a terrace as well and, while it was a bit too hot to sit on at
the time of our visit, it would be perfect for the winter months. The walls
inside are adorned with artwork and photographs by local artists where all the items
are for sale. Pop art enthusiasts will love the work done by Habiba Koura and
for the underground band groupies, there is a photo section with some
beautiful shots of Egypt's upcoming talent.

The most impressive
part of the book section is probably the classics department which carries
books written by heavyweight writers such as Hemingway, Mahfouz and Dumas. Some
of the books are almost 20 to 30 years old. The section on Egypt is also quite
impressive and a haven for Egyptian history lovers. Bikya also carries a lot of
children's books and has a significant Arabic department. The best thing about many
of these books is that most of the copies are unique; you might come across a
book's edition that isn't available anywhere else. With some book prices
starting as low as 5LE, these gems are also an incredible bargain.
As if great deals
on books and live entertainment weren't enough, Bikya also serves food which we
highly recommend as you browse around. The spinach quiche (17LE) was well
flavoured with a nice crust, making for a healthy snack. However, the true
stars on the menu are their yoghurt drinks; the berry yoghurt shake (20LE) was
delicious with the perfect combination of sweet berries and tart yoghurt. Also
available are a selection of soups, sandwiches and cakes. The service is quick
and attentive.
Apart from being a
bookshop Bikya also serves as a cultural centre in a way, which can only be good for arts and culture in Cairo. Keep an eye out for Cairo360's event calendar where all of Bikya's happenings
are listed.