The Cairo 360 Ramadan TV Guide: All the Channels, All the Shows, All Month Long!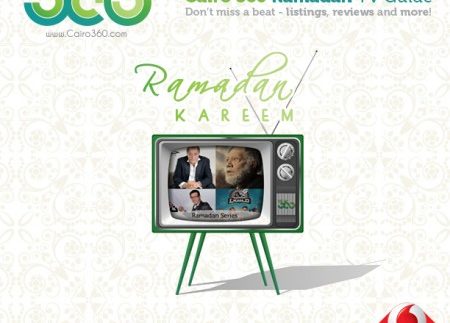 For four triumphant years, Cairo 360 has been the definitive guide to living in the capital – when it comes to dining, nightlife, arts and culture and travel, we've always taken on the task of discovering the good, the bad and the strange of Egypt's capital with gusto.
With Ramadan well underway, attention turns to the kheimas, special Ramadan events and the many sohour and fetar options to be found across the city. But there's one thing that – whether any of us would care to admit it or not – is every bit as close to fasting hearts; Ramadan TV.
This is why we have launched a special new feature on Cairo 360 for the month of Ramadan to help you keep track with all the top shows, so you don't miss a beat.
With over 60 Egyptian shows across the likes of the OSN, MBC and CBC networks vying for your attention, keeping track is no easy task. But Cairo 360's definitive Ramadan TV guide has everything you need, listings, info and reviews on all the best shows.
Click here to dive into the rabbit hole that is Ramadan TV in Egypt.
Happy viewing!