Bab El Kheroug: Ezzedine Choukri Fishere's Serialised Novel on Tahrir & the Future of Egypt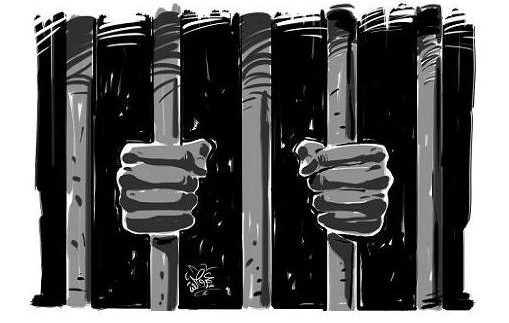 written by
Asmaa Abdallah
Between road-blocking
demonstrations, election chaos, and shortage of basic needs, one question
hovers in the minds of all Egyptians: where are we heading? In addition to the countless
talk shows, one possible scenario is provided in the novel Bab El Kheroug: Risalet Ali Al Mofa'ama Bebahga Gheir Motawaka (Exit Gate: Ali's Letter Overflowing
with Unexpected Happiness).
Written by
Ezzedine Choukri Fishere, a former diplomat and professor of political science
at the American University in Cairo, the novel examines the political situation
of Egypt until 2020 through the eyes of Ali, the president's translator, as he
witnesses the revolution and its aftermath. The novel is written as a letter
from the protagonist to his son, explaining how he ultimately came to betray
his country's nuclear plans to strike Israel and US presence in the area using secretly
acquired arsenal.
The novel
is being published as daily instalments in Tahrir newspaper. Having been
influenced as a child by the instalment novels of Naguib Mahfouz and Ihsan
Abdel Quddous in Ahram newspaper, Fishere chose to publish Bab El Kheroug
serially because he "simply could not wait!" He says, "I have been preoccupied
by its plot and main characters for a few months, and I had this urge not only
to write it but to get it out to the public. I felt if I didn't do it now, it
will be overtaken by events – because it is a novel interwoven with current
events." Once the decision was made, Fishere approached the editor of Tahrir,
who took up the idea immediately. The first instalment was published, along
with an illustration, on April 1st 2012.
But putting
an incomplete literary work out in the public and committing to produce a
segment daily is a daring undertaking, to say the least. As if the nightmare of
writer's block wasn't enough, Fishere took it upon himself to write under very
tight time constraints, all while depriving himself of the right to retell any
part of the story differently. Yet, Fishere is not one to shy from a good challenge,
as his previous works will prove. His 2010 Embrace by Brooklyn Bridge
which was shortlisted for the 2012 Arab Booker Prize, was also quite
experimental in its form; a novel in short stories each of which is capable of
standing on its own, yet falling integrally within a unified work. Fishere
describes writing his new novel under such conditions as "a form of madness",
one that has awakened his senses and pushed him to go beyond the
conventional.
Another
unconventional technique often adopted by Fishere is his non-linear, non-chronological
narration. As with his previous novels, Fishere begins the story at the
climactic point, removing all suspense, and allowing the reader instead to
focus on the beauty of the details as they unravel. Simply bored with the
chronological narration, what he calls "fake-suspense", Fishere deliberately
breaks the timeline. He also keeps boredom at bay by intertwining the political
with the personal. Bab El Kheroug is not just about the bloody upheavals
of a divided Egypt, but also about the life and loves; regrets and lessons
learned; joys and struggles of the kind and introverted Ali.
The
characters in Bab El Kheroug are directly involved in the government or
politically active in some way. Empowered, active and hopeful, albeit stuck in
a vicious cycle, these characters are the product of Egypt's revolution; they
did not exist before January 25th, 2011. This being one of the
first, if not the first fictional work post-revolution, leaves behind the
broken, devastated and hopeless fictional characters that for decades have
pervaded Arabic literature. Yet it is still too early to talk about a clearly
defined post-revolution literary movement. Fishere calls it a budding
literature, "The old world is receding, but the new one is not there yet. Bab
El Kheroug is a beginning, a door I am trying to open for myself." Every
day Fishere opens this door a little more for himself and for his readers who
anxiously await a new instalment.
And while
it may seem too soon to write about the revolution as the bloodied streets, outrageous
disappointments and familiar scenes of a packed Tahrir square are still too
fresh in our memory, the readers of Tahrir website have proved
otherwise. Except for the slow and somewhat redundant first episode, website
comments indicate a growing readership, sometimes drawing similarities between
the novel's predictions and reality a few days later, or picking out their
favourite quotes.
This kind
of interactive literature has even helped some find the author within, as
readers offer suggestions to the author and even changes to improve the story.
But Fishere is heart-warmed, mostly at communicating with his readers and at
the commitment toward following the episodes. Aware that Bab El Kheroug is
very likely to be read differently in the future, he smiles, "Maybe all I want
is to be able, in ten years, to tell the world: I told you so!"