The September/ October Guide to Art Workshops in Cairo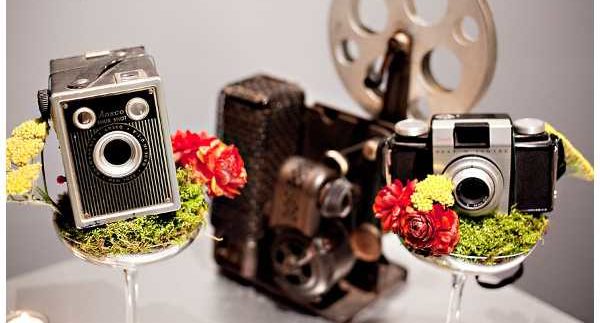 In the giant
metropolis of Cairo,
amongst the hustle and the bustle of the city's chaos, are a few art
collectives that not only host a wide range of exhibits but are continually offering
workshops, open forums and other opportunities for individuals to experience
and be a part of the flourishing local art community.
Cairo 360 has mapped
together a few fantastic opportunities for art workshops during September and
October that might just compel you to pursue your creative side.
Townhouse Gallery of Contemporary Art:
Townhouse currently offers the Sawy
workshops every Friday, which are designed to provide a space of expression
for various refugee groups in the city. From October 28th till the 30th, the 'Speak, Memory' International Symposium
will take place. Running simultaneously with an exhibit and aiming to discuss
the preservation of modern and contemporary art histories, the symposium will
include London-based artists Adam Broomberg and Oliver Chanarin as guest
speakers, along with other international names. The project will provide an exciting
opportunity to debate art preservation; so come with ideas in mind!
Registration is limited; so make it quick: info@speakmemory.org .
Darb 17 18 Egyptian Contemporary Art and
Culture Center: Darb 17 18 always serves up unique options for courses and
workshops all year round, and this workshop is no exception. Taught by writer
and performer Linda Cleary, an extended three-day
creative writing course will be offered in a serene eco-lodge in Fayoum from
September 24th till the 27th. Though it does come with a price tag of 1000LE,
the price includes transportation and meals. For more information on
reservations, email: lindawildfire@hotmail.com .
Contemporary Image Collective: With a new venue
and calendar in tow, the CIC has some affordable and exciting offerings
scheduled for the coming months. An introductory photography course will take
place every Monday and Wednesday from 6PM to 8:30PM between September 25th and
November 14th. Taught by Alaa Eldin Abdel Naby, the beginner course costs 1200LE
and will cover all the basics for photography amateurs. More advanced
photographers will appreciate Thomas Hartwell's Portraiture Course every Sunday
and Tuesday from October 17th till November 9th for 900LE.
A new
course on Interior Photography will be taught by Xenia Nikolskaya every Tuesday
and Thursday from October 19th till November 18th for 1000LE. From 12PM
till 6PM on Sundays, Tuesdays and Thursdays, a dark room is available for
personal developing. All you need to provide is your own paper and chemicals. From
October 3rd till the 13th from 6PM till 10PM, an intensive photojournalism
workshop will be held, where artists, photojournalists and citizen journalists can
share their expertise and tricks of the trade. For registration info, contact
them at: contemporaryimagecollective@gmail.com.
As
always, stay in touch with Cairo
360 for all of the upcoming events and opportunities this crazy city of ours
has to offer!