It's not unusual for any young kid with an avid interest in cars to dream about driving a Formula-One car, or at least attend a F1 race. However, a kid's wildest of dreams happen to be reality for a group of engineering students at Ain Shams University.
Each year, a competition called Formula Student is organised, where mechanical engineering students from around the world are invited to participate. The competition requires students to design and manufacture a racing car with very specific requirements, and high standards. This year, the bright young Egyptian minds have made quite an impression; being the first African and Arab team to win the Cost and Manufacturing Award in the Formula Student UK competition.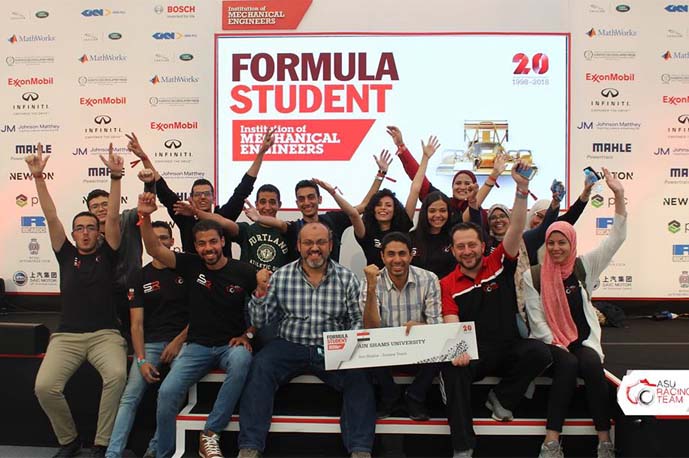 (Photo: ASU Racing Team / Facebook)
It all started in 2011, when the ASU Racing Team, as they call themselves, was founded under the supervision of a number of professors, teaching assistants, and the Dean of Ain Shams University Faculty of Engineering himself. Dreaming of manufacturing the very first fully-Egyptian vehicle, the group of young men and women worked hard to perfect their trade, and strived to improve year after year.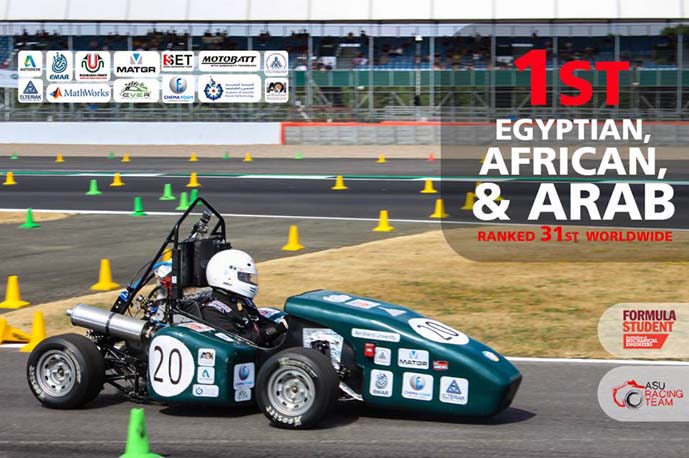 (Photo: ASU Racing Team / Facebook)
In 2015, they won the second place in the BLC (Business Logic Case) Award, first place in 2016, and remained in the top 3 in 2017 and 2018. Also in 2017, they recorded their first participation in the racing competition on the famous Silverstone Circuit, finishing in the 28th place, out of 100 cars, quite a respectable achievement for their first entry.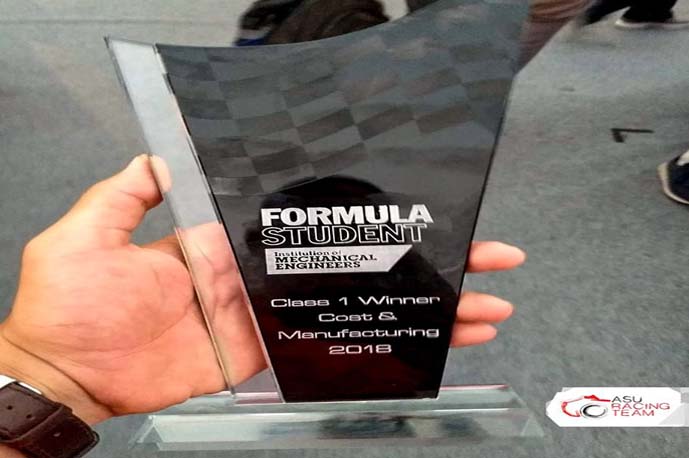 (Photo: ASU Racing Team / Facebook)
As well as taking first spot in the Cost and Manufacturing Award, beating top universities from all around the world to put them in the 31st spot overall, of a total of 81 competing teams, they also managed to win the second place in the BLC Award this year, putting them as the 4th best team in the Class 2 Overall Competition.
We can't tell you how proud we are of our young men and women and their impressive achievements year in and year out.