Cairo Guide to Ramadan: Preparing for the Holy Month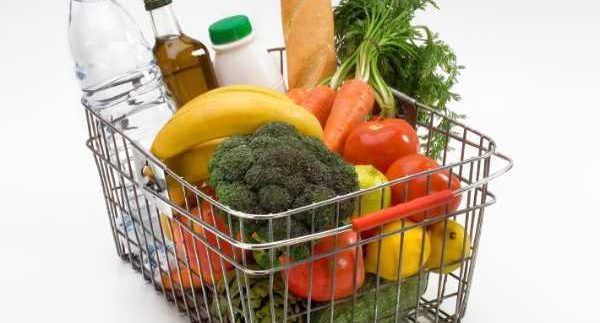 We know
that Ramadan hasn't even started yet, but just talking about it makes us want
shorter work days, all-night konafa feasts, and a glass of cold water. Although Ramadan can be a little stressful
with the pre-fetar traffic and short-fused tempers; it is also an ideal time for
you to step back, get some perspective, and make some healthy changes in your
life. We at Cairo 360 have compiled a list of pre-Ramadan
tips to make this holy month less of a struggle.
Cut Back on Your Vices
If your
breakfast – or any part of your day for that matter– consists of coffee and a
cigarette; start kicking the habit now. No, not tomorrow; today. Put the
cigarette out and pour the coffee down the drain. The same goes for other vices that you may
have. Caffeine and smoking habits will be difficult to do without if you
suddenly go cold turkey. Withdrawal from
these stimulants can cause some nasty headaches; so to avoid a cranky Ramadan,
switch to green tea for the next few weeks and pass on the shisha.
Quantity Control
Your body
needs to adjust to the fact that you won't be eating every few hours during
Ramadan. To make the month of fasting a
little easier on your system, begin altering your portion sizes early. When your stomach adjusts to receiving less
food, it will shrink a bit. This will
make the hunger more manageable and will also help you feel full faster when
you eat. Eat healthy, high-energy foods
in moderate portions several times a day, and make sure to drink plenty of
water. If you begin Ramadan with a
healthy digestive system; you are less likely to experience stomach woes when
you fast. You may even lose a few kilos,
which will give you an incentive for a healthier Ramadan and keep off the
weight. Lastly, it is of critical
importance not to gorge on huge meals just before Ramadan. We know how tempting it is to fill yourself
up to the brim with your favourite foods right before fasting; but it won't do
you any good in the long run.
Work it Out Now
If you've
already got a regular fitness regime; then consider how to modify your workout
for Ramadan. If you aren't a regular at
the gym, get in the habit of working out at least a few times a week from now until
the beginning of Ramadan. If hitting the
treadmill or taking spinning classes is not your thing; then develop a gentle
yoga practice, or just stretch for a few minutes each day. If you're planning
to work out after fetar during Ramadan, start exercising in the evening to
adapt your body to the time. Exercising now will ensure that you are as healthy
as possible when Ramadan begins.
Shop Now, Save Later
Whether you
will be preparing massive fetars for family and friends, or you just want to
keep a few midnight snack options around the house; it is a good idea to take
care of as much shopping and preparing as possible before the month starts. With sugar prices up 33%, rice up 37.5% and
meat up 15%, you will find large crowds frantically picking over supermarket selections
just before Ramadan; so beat the crowd if possible.
Don't just stock up on non-perishables; most
of your produce and meat can be purchased and semi-prepared well in advance. Clean and cut your produce as soon as you
bring it home and throw it in the freezer– but make sure that you get all the
air out of the bag or container first. This works especially well with garlic, onions and carrots as well as
okra and other vegetables that you intend to cook, though it isn't recommended
for salad greens, which will wilt from the freeze. Store everything in portions
that won't require you to thaw and refreeze as this is not healthy or advisable.
With much of your shopping and prep work taken care of, you can save the
valuable energy that you would otherwise spend running around Cairo and working in the kitchen.
Keep the Change
As Ramadan
is a month of empathising with those less fortunate, chances are you're
intending to do some charitable giving. If you haven't already sorted out your plans for helping the needy; start
saving your change– or a bit more if you can spare it– every day. It's surprising how quickly your coins can
add up and purchase something very meaningful (some extra food or a small toy)
for a lesser fortunate family.
There you
have it: a few helpful tips to start thinking about before Ramadan begins. Look for our Cairo Guide to Staying Fit During
Ramadan, which will offer a few pointers on avoiding the Ramadan weight gain.
Ramadan
Kareem!