Cairo Guide: Week Three at D-CAF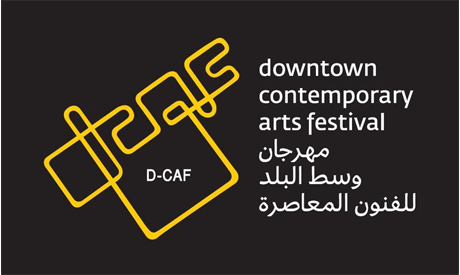 Rolling into it's third week, The Downtown Contemporary Arts Festival continues to impress by gathering some of the best dance acts, musical performers and more from all around the globe, and bringing them to the culture-hub of Downtown Cairo to entertain the masses.
The Hassan Khan exhibition continues throughout the whole duration of D-CAF, whilst the SmART Mobile Film Festival takes on another week.
On Thursday, the AUC Greek Campus hosts a lecture, 'Is Art Important?, examining the role of art during historical times of desperation. At Downtown's Talee'a Theatre, audio-visual dance piece, 'Violence Lointaine', goes on for two days, while El Manzouma, One Be Lo & Hello Psychaleppo hit the Sharazade Club, with improvisations of experimental rap.
Friday starts off with a walking tour and Q&A in Footnotes to Hassan Khan's Exhibition, while 'Invisible Boundaries' and 'Running Nucleus' take on another evening of dance at the EE Dance Studio. Over at the AUC Greek Campus, the second session of 'Is Art Important?: Arts & The Political takes place. Elsewhere at Kasr El Nile, Yasmine Hamdan, Fayrouz Karwaya & Ismail perform their contemporary-electro Egyptian music.
'Is Art Important? Arts Education & Education Through Art' takes place on Saturday at the AUC Greek Campus, while at the Damscus Theatre, Oussama Ghanam's silent play 'It Happened tomorrow' takes over the stage for two days. Later, 'Dance Double Bill' present a program of dance performances at Falaki Theatre, and the El Warsha troupee perform a documentary piece, 'Zawaya & The Hour of Curfew'.
Sunday sees Ahmed El Attar take the stage at Rawabet Theatre for a theatrical performance, 'On The Importance of Being an Arab', followed by yet another open discussion of the series, 'Is Art Important?'; examining Middle-Eastern art through an International perspective at the AUC Greek Campus. Later Teatro Egyptian Independent Theatre performs 'No Exit' at Arayes Theatre. 'Dance Double Bill' returns to Falaki Theatre, and the third evening of Francophone Short Films takes place at the Odeon Cinema.
Monday sees performances of 'No Exit', while on Tuesday a dramatic theatrical production by François Cervantes, 'Cie L'Entreprise, Le Prince Sequestre', takes the stage at El Warsha for two consecutive days.
On Wednesday, as part of the Footnotes to Hassan Khan Exhibition, Hassan Khan gives an artist's talk at the Cairo Atelier, and lastly, a collaboration in contemporary culture, 'La Voix Est Libre' ends the week at the Falaki Theatre.