Cairo Weekend Guide: Artbeat Festival, TransDance 2012 & Live Music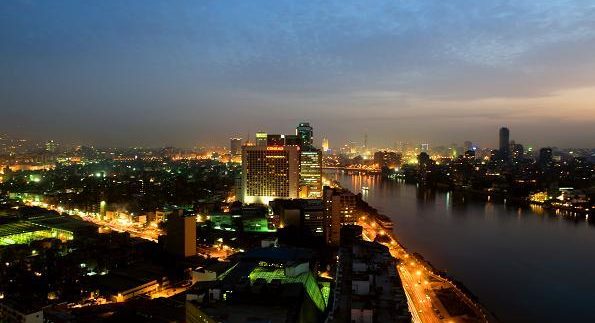 Hello
Cairo!
You will
have noticed that our weekend guide always celebrates the weekend rather
zealously, almost sickeningly. Our job is, of course, to sell Cairo to you,
regardless of what two-bit band are claiming to fuse oriental music with jazz,
or what band wagon-jumping house DJ won't stop inviting you to his event on Facebook.

But this
time, it's different; this cathartic introduction marks a celebration. Our joy
is sincere. So much blood, sweat and
tears are spilt everyday in the Cairo 360 office-come-sweatshop. A
considerable amount of that can be attributed to a top-secret project that we've been working on for months; a project that will imminently come to a head.

Naturally, you'll have to wait and see what the fuss is about, but in the
meantime, we can all enjoy the sweet, sweet relief of the weekend.
Thursday sees the long awaited start of this
year's Artbeat Festival, launching at Cairo's go-to dance and drink spot, Cairo
Jazz Club. CJC – that's what the kids are calling it – welcome Spanish band Los
D'Callaos and Cairo's own Los Compadres.
Speaking of
festivals, CirCairo continues at El Genaina Theatre, tonight hosting performances
by Hungarian circus troupes, Fire Birds and Goldi, as well was Circus
Multicirkus of Denmark.
Tonight
also marks the launch of new weekly club night, Audio Damiana at Nile Maxim.
Promising nothing but pure, filthy, underground house music, the
self-proclaimed unprejudiced organisers invite everyone and anyone, as the Adana
Twins of Germany make an appearance for the night's debut.
Grizzly's
Diner also has reason to celebrate this weekend, as the Zamalek eatery marks
its one year anniversary with everything from live music to face painting,
though they don't specify if the latter is exclusively for kids.
Live music dominates
tonight's festivities as usual, with travelled singer, Dina El Wadidi, performing
at El Sawy Culturewheel, and Egyptian folksters, Maghna Khan, taking to Sufi
for an intimate performance. Elsewhere, the ever dependable Salalem take their
usual Thursday night spot at After Eight, while charismatic harpist, Manal
Mohie El Din, performs at Cairo Opera House.
Artbeat really
gets going on Friday at Darb 17 18, with a day-long program of entertainment, including
perennial open mic project, Mashrou3 Al Mareekh, music courtesy of dance
producer, NeoByrd, and a number of art exhibits.
CirCairo
shifts locations to Downtown Cairo for more circus fun, as Falaki Theatre
welcomes French circus group Compagnie Morosof. With so many festivals taking
place over September and October, one festival has seemingly slipped under
Cairenes' radars. The elusive TransDance takes over the British Council in
Agouza, presenting performances by performance artists, Lilibeth Cuenca and
Deborah Stokes.
The holy
day's live music comes in the form of Egyptian group, Talta Talet Band, at After
Eight, oriental house band Soopar Lox at Cairo Jazz Club and jazz trio,
Eclectic Band, at Jazz Mate.
Meanwhile,
Sufi screens Oscar-winning animation, Waltz
with Bashir, while shoppers are spoilt for choice; Maadi co-working space,
the District, hosts a Community Market, while Arkan Mall in Sheikh Zayed welcomes all to the
Arkan Bazaar.
Staying
with markets and such, Nūn Center in Zamalek holds its first Farmers
Market in several weeks this Saturday. The hubbub of fairs and bazaars continues
at La Passage Hotel in Heliopolis with Ahl Cairo Festival; a day aimed at wedding
paraphernalia and kids.
Back in the real world, the Artbeat Festival returns to
Cairo Jazz Club with French gypsy band Romano Bepop and Egypt's own Basheer. The
festivities will also continue at Darb 17 18 with a huge lineup of local and international
acts taking to the stage.
Speaking of live music, five-man hip-hop collective, Under
Zero, perform at El Sawy Culturewheel, while Shaabi-rap group, No Comment, are
back at After Eight.
Elsewhere, the Nasr City branch of Bikya screens
award-winning Lebanese film Where Do We
Go Now? while Cairo Opera House hosts 19th century opera, L'Eliser d'Amore.
Have a great weekend, Cairo.