Cairo Weekend Guide: Comedy, Film Festivals and Crazy P!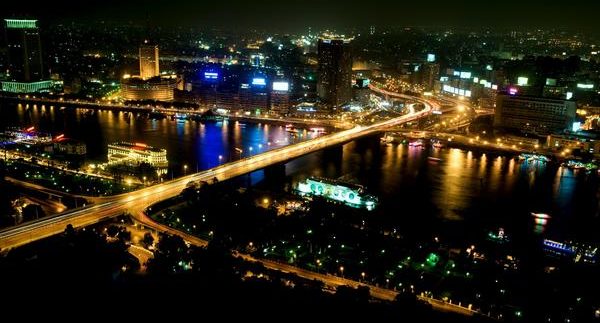 What a year it's been so far! As we edge
closer to the first anniversary of the January 25th revolution, we can't help but
feel that Cairo is back and better than ever. Just look at the huge amount of concerts,
parties and exhibitions that are continuing to invade Cairo. We're not complaining;
we just wish the weekend was longer!
Thursday starts with a bang as TV presenter
and comedian Bassem Youssef presents the Chipsy Comedy Night at the
Intercontinental Citystars Hotel. Expect to see comedians Mo Amer, Peter Zarif and
many more for a night of unadulterated stand-up hilarity.
Live music comes in the way of world music
courtesy of the Ahmed Nazmi Duo and blues band Blue Mojo at Cairo Jazz Club, as
well as Salalem at After Eight in Downtown Cairo. Elsewhere, Egyptian Band
Eskenderella will fuse poetry and music at El Sawy Culturewheel,
while the Middle East's jazz pioneer Yehia Khalil will perform at Cairo Opera
House and British singer Ellie of London returns for a performance at the BCA
Maadi. Also, r&b fans rejoice; DJ Feedo will return to Stiletto for a night
of urban music.
Fans of traditional Egyptian music might
enjoy the National Arab Music Ensemble at Cairo Opera House and the string
musicians of Awtar Band at Downtown's El Gomhouria Theatre, or better yet, the
unique Zar music of the Abou El Gheit Dervishes at El Tanboura Hall.
The Masry Asly Film Festival kicks off at the Italian Culture Centre in Zamalek
tonight, and the opening ceremony will
be followed by a screening of the influential documentary Tahrir: The Good, the Bad and the Politician. The festival will continue until
Sunday 22nd.

Also launching tonight is 18 Days in Egypt; a new
website that lets users upload and share their accounts of the revolution in a
range of different ways. The launch at the Goethe Institute in Downtown Cairo
will introduce the concept of the site before presenting performances by DJ
Ramy, MC Amin, Ramy Essam and Arabian Knightz.
Clubbers will have a hard time choosing their
Friday night out, as DJ Ali El Awadi takes over Cairo Jazz Club with a night of
house music, and DJ Feedo plays the best r&b hits at Purple in Zamalek.
Meanwhile, Nacelle House Sessions returns with DJ Tito and special guest Crazy P manning the decks at
Yasso Lounge in Giza.
Options are plentiful if you prefer a
relaxing night, as Iraqi oud player Naseer Shamma and singer Ayaat Farooq will perform
at Cairo Opera House, while another Iraqi oud player Farid El Bably will perform at
El Gomhouria Theatre in Downtown Cairo.
Elsewhere, Townhouse Gallery hosts the
launch of the fifth edition of the popular Tok
Tok comic book, while the Masry Asly Film Festival continues with screenings
of seven of the fourteen films which are competing for the festival's golden
and silver prizes.
Stiletto will wind down the weekend with
ladies'night and DJ Feedo on Saturday, while Nubian singer Beshir returns to
Cairo Jazz Club. Other live music comes in the shape of Ellie of London at
Cairo Rumours in Mohandiseen, as well as Bahia Band at Bikya in Nasr City and
singer Johnny; two acts whose popularity skyrocketed in Tahrir Square during the January 25th
revolution.
Elsewhere, Cairo Opera House continues its live
opera screenings from the met in New York with The Enchanted Island and will also host 300 musicians for a night celebrating the anniversary of the January 25th revolution. The Masry Asly film festival will screen
more short films and documentaries, while El Gomhouria Theatre in Downtown Cairo will start a four-day run of the classic play Who's Afraid of Virginia Woolf?.

Several new exhibitions have opened this
week around Cairo including 'From Homeland to Heaven' at Picasso Gallery in
Zamalek by acclaimed painter Samir Fouad and 'The Walls of the Hunters' at Amir
Taz Palace by Shady Youssef. Both are revolution themed, and are bound to hit a
chord in the lead up to January 25th. Also worth a visit is group
exhibition 'Cairo Documenta 2' at the Viennoise Hotel and Georges Fikry Ibrahim's 'Scenes'
at Zamalek Art Gallery.
There you go Cairo, have a great weekend!