Cairo Weekend Guide: Lots of Live Music, Plus the Zamalek Carnival & Scooby-Doo on Stage
While it may be premature to begin talking about the arrival summer, there's certainly some electricity in the air across Cairo – that or there's a sandstorm coming soon.
Either way, this weekend has plenty in store; from live music and parties, to festivals and, most excitingly obviously, Scooby-Doo. Yeah.
Thursday is busy as usual, with plenty to do in terms of nightlife and music, with one of the biggest events of the weekend happening at Zamalek's Omar Khayyam Boat, where German G-house and tech-house DJ, Sharam Jey, headlines a night that will see locals Kareem Auf, Sary and Dou also perform. Over the river in Giza, meanwhile, House Sessions welcomes another German DJ in Britta Arnold, with Nacelle regular, Aly Goede, on warm-up duties. More electronic music can be found at Zigzag, meanwhile, as A. Salah and Mohey kick off the weekend at the Downtown bar, while Sofitel Cairo El Gezirah's Le Duplex welcomes Aguizi & Fahim and DJ Feedo takes to the decks at Hakamoro in Heliopolis for a night of hip-hop and r&b.
There's live music across the capital, too, staring at Cairo Jazz Club, who welcome Beatles tribute band, Glass Onion, while Alexandria-natives, Massar Egbari, perform a special concert at Uptown Cairo. At the other end of the musical scale, El Dammah Theater will be awash with the sounds of Port Said and Suez as El Tanbura perform.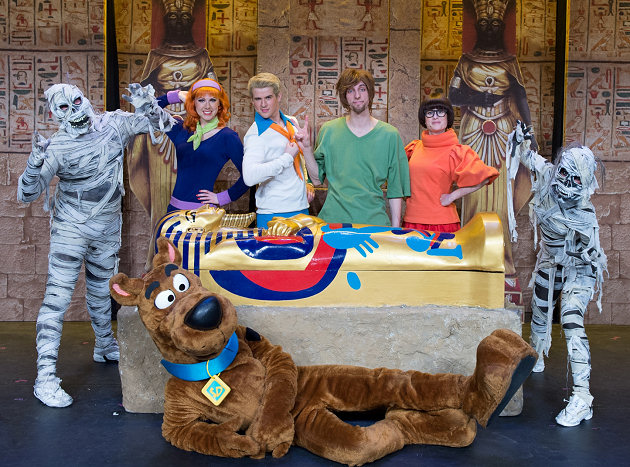 Away from music, live-action show, Scooby-Doo & the Mystery of the Pyramid kicks off a four-day run at Porto Cairo Mall and the 9th Cairo International Women's Film Festival moves into its last night, while comedic collective, Al Hezb El Comedy, invite amateurs to take to the stage for an open mic night at the Greek Campus in Downtown.
Friday sees the two-day Zamalek Carnival kick off, with plenty of food, drink, entertainment and activities awaiting at the Aquarium Grotto Garden, while over at Eat & Barrel, DJ Dousk is the man in charge of the music at the Giza Nile-side venue's day party, Eat to the Beat.
Later on in the evening, Ahmed Harfoush returns to Le Duplex for a night of jazz covers, including a tribute to Ella Fitzgerald, while Bermudan violinist and singer-songwriter, Taylor Rankin, takes to the stage at Maadi bar the Tap and Egyptian-Portuguese-Russian group, NAR, perform at Zamalek's 3elbt Alwan.
Elsewhere, Fairmont Nile City's TwøFøld welcomes a sleuth of DJs in the form of Ouzo, Gawdat, Gaser and Hassan Abou Allam, while over at Riverside, the Zamalek venue's popular series, Riverdeep, is lead by DJ Nader Tahawy. Meanwhile, Timour'O makes his Cairo Jazz Club debut on a night that sees Shady Ezz return.
Saturday is considerably quieter, with one of the highlight music events coming 3elbt Alwan as the unique Aïcha Makeba takes to the stage, while increasingly popular band, El Dor El Awal, bring their unique brand of Mediterranean jazz to Cairo Jazz Club.
Elsewhere, Asyad El Zar return to El Dammah Theater and Hassan Ramzy winds down the weekend at the Tap, while Gŭ Bar in Zamalek welcomes shaabi music star, Diab, for their weekly Oriental-kitsch event, Heshek Beshek.
These are just a few of the events across Egypt's capital this weekend – check out the Cairo 360 events calendar for more.