Cairo Weekend Guide: On with the Shorts!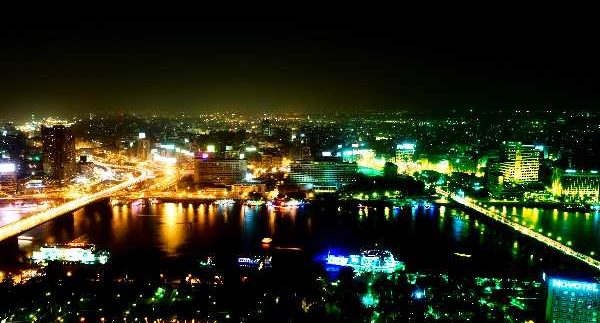 This busy weekend, we have our work cut out for us. So roll
up your sleeves, grab your dancing shoes, and prepare for some back-to-back DJ
gigs, momentous parties, dazzling local art exhibitions and more dining options
than we can shake a fork at.
Break out the shorts! This Thursday, Cairo 360 will celebrate Party in My
Shorts; a much-needed excuse to dig out your shortest shorts for a night of
grooving to the greatest 90s dance floor hits. For some hearty German-style fun
at L'Aubergine, do not miss Oktoberfest, which promises Bavarian
finery of bratwurst, schnitzel and some good old-fashioned fun. Lederhosen are
optional.
For some live contemporary funk, Cairo Jazz will host its weekly Thursday Night
Live with local movers and shakers Skin Deep. Also on Thursday, the
Swiss Club will host Afro Fiesta Dance Party, where revellers can enjoy
Afro Caribbean dance beats with a healthy dose of hip hop and R&B in the
Imbaba venue's outdoor garden.
For your weekly dose of local urban art and culture, catch the latest show at
Darb 17 18, Hiwar, an interactive exhibit that deals with themes of
cross cultural exchanges. The 3rd Mediterranean Urban Cultural Gathering
is a mixed medium of dance and musical performances as well as live graffiti
art at the Cairo Opera House- the gathering also promises local parkour
performances! The Abdel Halim Nowera Ensemble brings us an exciting
concert of classical Arabic music, while Artellewa centre will screen the
Hitchcock cult classic Vertigo as part of the centre's
director-series film showings.
On Friday DJ Ouzo gets behind the turn table at Cairo Jazz Club, while
El Sawy Culturewheel presents an evening of Oriental Fusion.
On Saturday, internationally acclaimed American Pianist Marvin Goldstein
will host a special concert at Darb 17 18, alongside a line-up of Egyptian,
Canadian and American musicians. Local legend Omar Khairat brings his
symphony ensemble to a sold-out show at the Cairo Opera House, while Cairokee
helps wind down the weekend with some local charm at the Cairo Jazz Club.
If you're looking for something to tuck into after all the weekend fun, we
recommend the newly opened Blackstone
Bistro in Maadi for some hearty American cuisine. Don't mind
getting your hands messy? Try the stuffed pigeons at Al
Faqeer in Haram. You could also escape the midday sun by seeking refuge
at Fratelli
and indulging in their creamy milkshakes. Men in need of a little
pampering, rejoice: The
Grooming Lounge for Men in Maadi offers pedis and manis in a male-only
space. For an alternative night out, gather a large group and head to the quite
sparse Stage
One at the Conrad, which lacks the crowd but has much potential.
Enjoy the heat wave while it lasts, enjoy your shorts if
you can, and keep checking Cairo 360 for tips on making life in Cairo more fun!