Cairo Weekend Guide: Photographic Cairo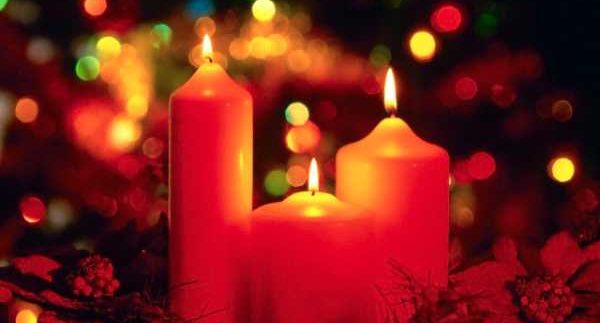 With just a little over a week to go, the Christmas spirit is keeping our hearts
warm, but our tummies should be too; so start your Thursday off
with the delicious Fondue night at the Swiss club. Places are limited so make a
reservation to ensure that you get a piece of that dipping pleasure.
In need of a heavy dose of culture? Then visit the Viennoise hotel for a completely independent art exhibition called 'Cairo Documenta,' featuring the work of twenty artist that portray the contemporary art scene in Cairo.
As the night rolls on, head to After
Eight for a night of dancing with the sweet Rai sounds of local band Sahara. If you'd like a funkier Thursday night, try the Cairo Jazz club for a live performance by Michelle Rounds, who'll be sure
to tug at your heart-strings with her soulful voice.
If you haven't had your share of Christmas bazaars yet, then head to
the Christmas Bazaar at Designopolis on Friday for some Christmas carolling,
a variety of performances and a visit from Santa as well as fun activities for the kids.
Continue the family day by taking your kids
to 'The Invention,' an interactive children's play by the Alumni
Community Theatre at AUC. The play tells the story of three merchants trying to put
together a new invention that will make children happy. Haven't got kids? Don't
be sceptical; this play promises to be fun for all ages.
Whether you're a kid or grown-up, it's always good to learn more about your country, so why not head to the CIC for Townhouse resident Asuncion Molinos's latest exhibition; 'Untitled 3 (WAM) World Museum of Agriculture,' which is aesthetically based on our own Agricultural Museum here in Cairo.
You can continue the mind expanse with a visit to Townhouse gallery for Hala El Koussy's exhibition 'Myths and Legends Room- First story: The Mount of Forgetfulness.' This video installation makes parallels of history through the short stories of ordinary people.
When it's time to hit the town, you can head
out to enjoy After Eight's regulars Salalem Band, who will providing you with an exciting
night filled with a collection of new and old popular Arabic songs.
Want a folk musical experience? Head
over to El Tanboura Hall for the Rango concert, a unique musical night of Sudanese folk music presented by the Mystic Rhythms.
If work has got you busy throughout the
week, then this Saturday might be your last chance to get all your Christmas shopping
and decorating done. Make sure to check out the Maadi Community Foundation's
Christmas Bazaar for a day of art, culture and shopping of course!
Done with all your shopping? Then how about
taking a photographic perspective on Cairo?
Head to Artellewa for the exhibition 'One & Multiple,' featuring the photography of local artists Hamdy Reda and Sameh Ismail.
You can also head to Townhouse Gallery for
the exhibition 'Refuge in Cairo,' which features
the prominent work of Dutch photographer Bas Princen, which promises to be appealing
for anyone living in Cairo.
Round your Saturday night up with an
eccentric night at the Cairo Jazz club with the sounds of Beshir and his band
who will perform a modern take on Egyptian traditional music.
Well Cairo,
Christmas is really around the corner; so don't pass up a chance to experience our
local celebrations and make sure that you're done with all your shopping.
Have a happy weekend, Cairo!