Cairo Weekend Guide: What do Do in Cairo This Eid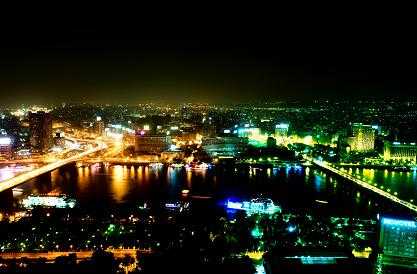 written by
Salma El-Shaffei
Now that
Ramadan is coming to an end, we're all thinking of what to do in Eid in Egypt. While some of us will head out
to El Gouna and Sharm for partying, or to Dahab or Nuweiba for a relaxed
weekend, many of us will be staying in Cairo. Got nothing
planned? Here are some suggestions:
Entertainment: On Thursday September 9th, Mohammed El Sawa will perform contemporary
Egyptian songs at the Sawy Culturewheel, while Friday September 10th marks
the return of life to the Cairo Jazz Club with DJ
KZ spinning an uplifting set of house beats to get you in the Eid mood.
Masters
at Funk will keep the upbeat pace going on Saturday, September 11th with
an all-night
set at the Cairo Jazz Club, while the
popular and funky Black
Theama will perform alternative Egyptian songs at the Sawy Culturewheel
at 9PM.
The CJC
will take it down a notch on Sunday, September 12th with Michelle
Rounds' chilled jazz and soulful reggae. Across the Nile, Mohamed
Adaweya (yes, he's the son of Egypt's most notorious shaabi
singer Ahmed Adaweya) will perform a selection of his latest releases as well
as his earlier hits.
Hit the Gym: Many of us have gained our fair share of weight
during Ramadan and don't know what to do about it. Although we've been trying
to find time for the gym during Ramadan, deep inside we know how much of a
failure that has been. If you can't
bring yourself to work up a sweat, try swimming a few laps at one of the best
swimming pools in Cairo.
Eat Your Hearts Out: Fine, so we said hit the gym, but
that doesn't mean you should miss out on the glorious sweets surrounding you
this Eid. A few places that must be checked out for sweets are Abdel Rahim Koueider, Salé Sucré, Al Samadi, Mandarine Koueider and, last but not least, La Poire.
Spoil Yourself: It's about time we all start going back to our hectic
lives. If going back in time sounds appealing to you, then you should
definitely head out to the Giza
desert on September 12th. You'll be spending the day living like Bedouin
ancestors did, riding camels or horses, putting your tent up, and searching for
primary life essentials in order to survive. For more information, check out Eid Bedouin Day.
So if for
any reason you are staying in Cairo
during Eid, take advantage of the empty streets and sunny weather, and enjoy
yourself.