Over the past few years, heading to Sahel has grown to be a sacred summer ritual for many Cairenes. It's no great surprise as it has everything a person would want from a vacation; be it a quiet day spent on the beach, a wholesome dining experience, or even a wild night out at a club – there's something for everyone in Sahel.
While this comes along with an endless list of perks, being a number one summer destination has an irritating downside –traffic. There are days when going out with friends or family in Sahel not only means a long drive, but also enduring an almost city-like heavy traffic, let alone finding a parking spot – troubles, which were thought to be left behind in Cairo.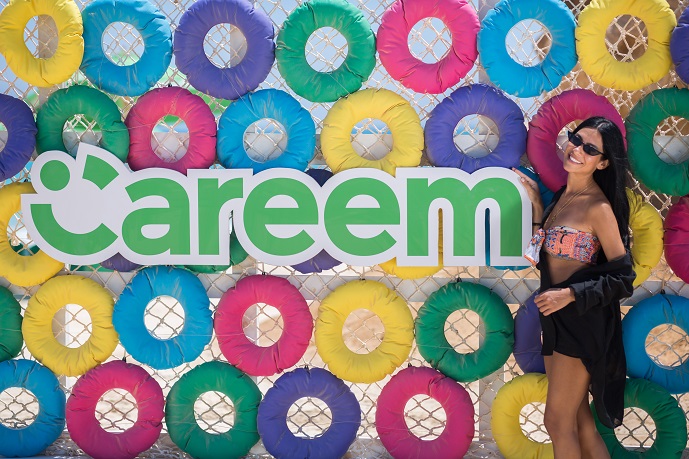 Luckily, transportation network company, Careem, is there to wipe those city blues away, offering its 24/7 services all along the coast, whether compound to compound, or compound to any of Sahel's hotspots. The company also is going the extra mile, providing a fleet of golf carts to drive customers within the limits of compounds like Marassi, Telal, and Hacienda Bay, eliminating the hassle of driving all the way to the beach, or getting the car seats all sandy and wet on the way back. Marassi is also set to see a number of Careem bikes driving customers around the compound; an efficient, fast and fun option that will save a lot of time and effort.
But that's not all, because this season Careem is partnering with various spots, like Marassi Club House, Telal Beach, Tealalians, Lemon Tree, and Kiki's, where a number of creative activations are set to take place, including a lot of fun surprises and giveaways.