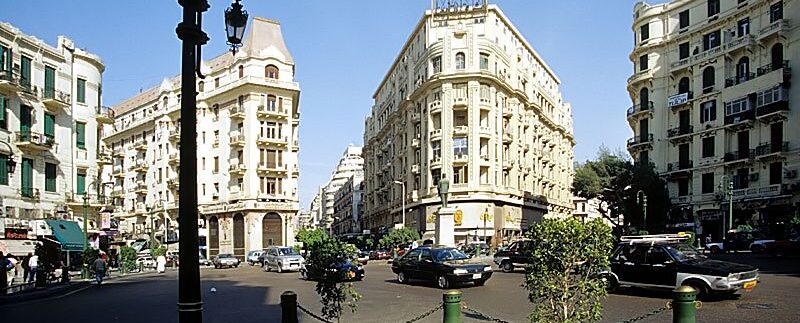 written by
Daniel William
Image via
If you want to really taste the beauty of Cairo, then you'll have to check out these must-see hidden gems scattered all over the city. From small museums to bookshops and galleries, it's Cairo like you've never seen before.
The City of the Dead (Necropolis)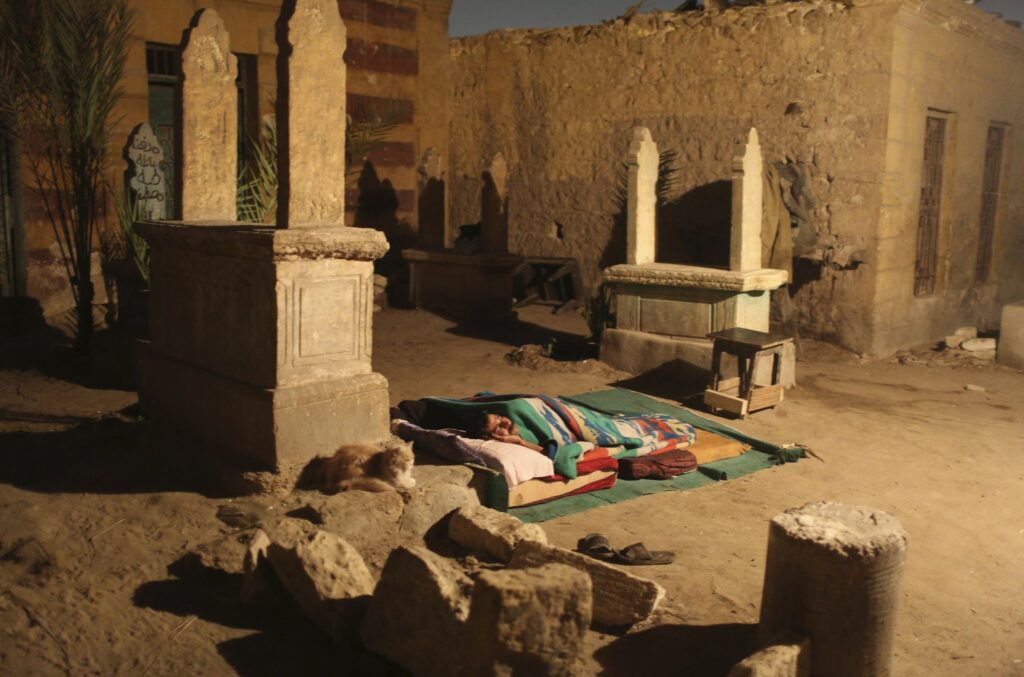 What should have been just a space filled with tombs and mausoleums is now home to a large community of inhabitants. In an attempt to not be separated from loved ones, the dead and living are cohabitants in a graveyard that dates back to the 7th century.
Location: Al Darb Al Ahmar
Armenian Friedhof-Kairo Cemetery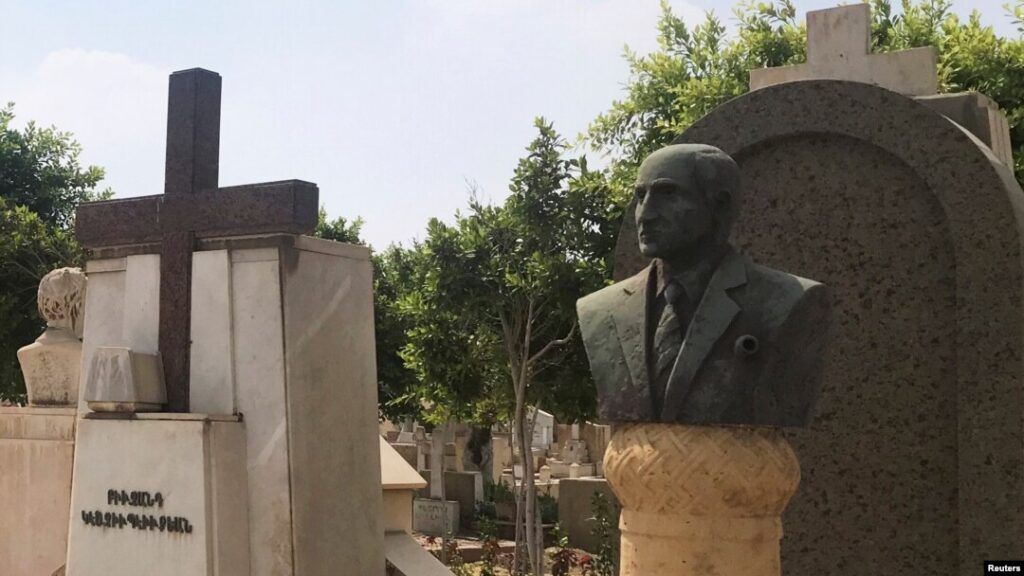 Initially built by Muhammad Ali Pasha for the Armenian community, the Armenian Friedhof-Kairo Cemetery is a little-known piece of history in Cairo. Many found refuge in Egypt during the time of the Armenian genocide. By reading the tributes written by relatives of the lost souls, you'll experience a feeling of warmth like never before.
Location: Fom Al Khalig Wa Deir Al Nahas, Old Cairo
Darb 1718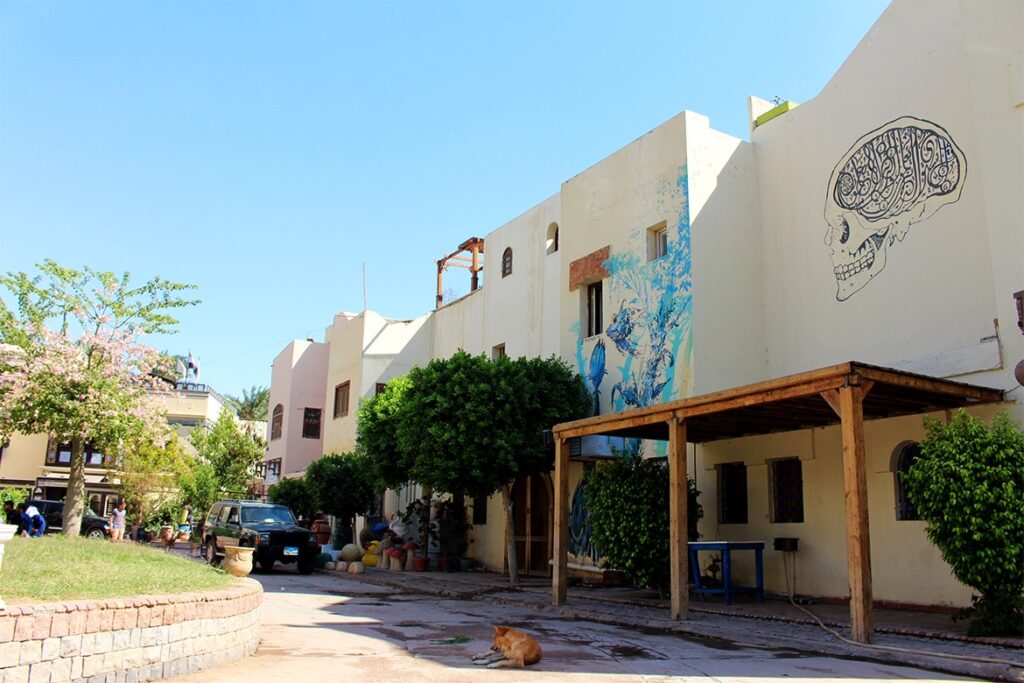 Darn 1718 is a cultural centre at the heart of Old Cairo that hosts events by contemporary Egyptian artists, from concerts to movie screenings and film festivals. It also provides various workshops that you can book via its website or Facebook page.
Location: Kom Ghorab, Old Cairo
Access Art Space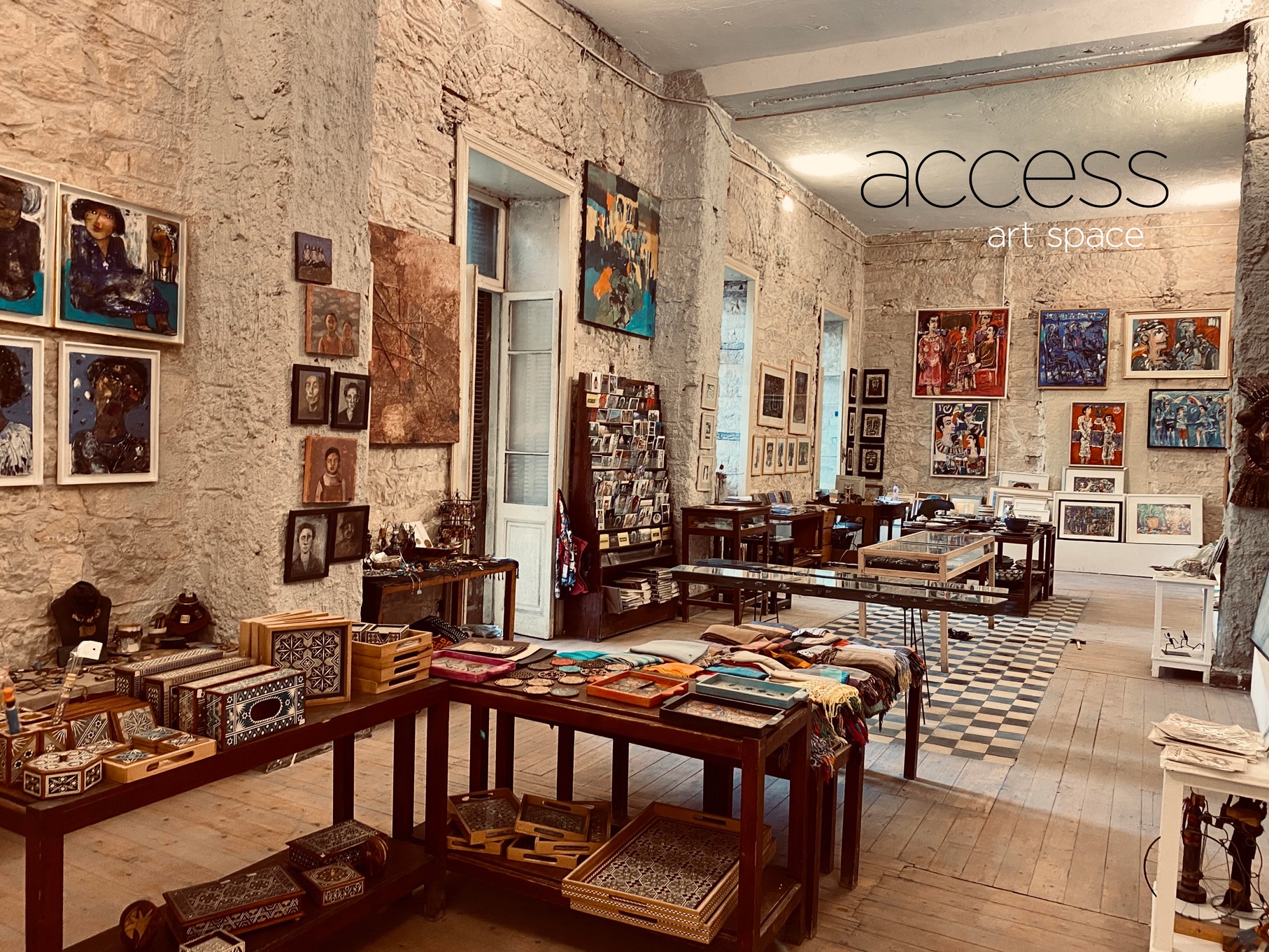 What was formerly known as Townhouse Gallery has become Access Art Space, an exhibition space for modern art. Browse their gallery shop that sells handmade souvenirs, vintage Arabic comic books, and pictures from Egypt's pop culture.
Location: Al Nabrawi, Champollion Road
Lehnert and Landrock Bookshop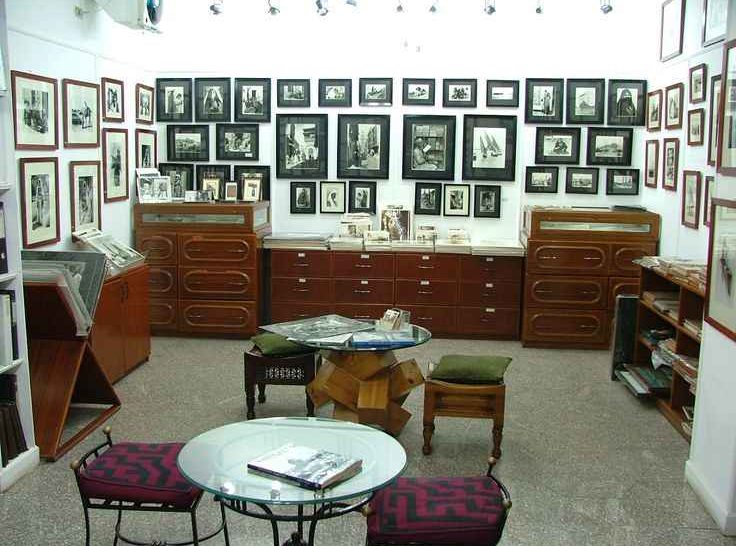 Rudolf Lehnert and Ernst Landrock founded this bookshop almost a century years ago. The travel enthusiasts took beautiful photographs of North Africa and the Middle East before World War I. The bookshop has one of the largest collections of English, French, and German books in the city.
Location: Abd Al Khalik Tharwat St, Abdeen
The Animal Museum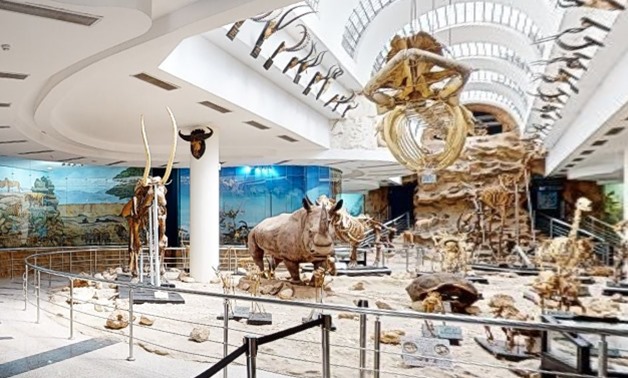 Established in 1914, the three-hall museum is home to a wide variety of mummified mammals, reptiles, fish, and birds. They have a crocodile's body that dates back to 3000 years ago! Don't miss your opportunity to go before the zoo temporarily closes after Eid.
Location: Inside the Giza Zoological Garden
Museum of Islamic Ceramics
The museum showcases a breathtaking set of ceramics from varying Islamic origins, ranging from plates to vases and statues. It's located in a residential palace of royalty, where Prince Amr Ibrahim and his family used to stay.
Location: Zamalek, Cairo
Orman Botanical Garden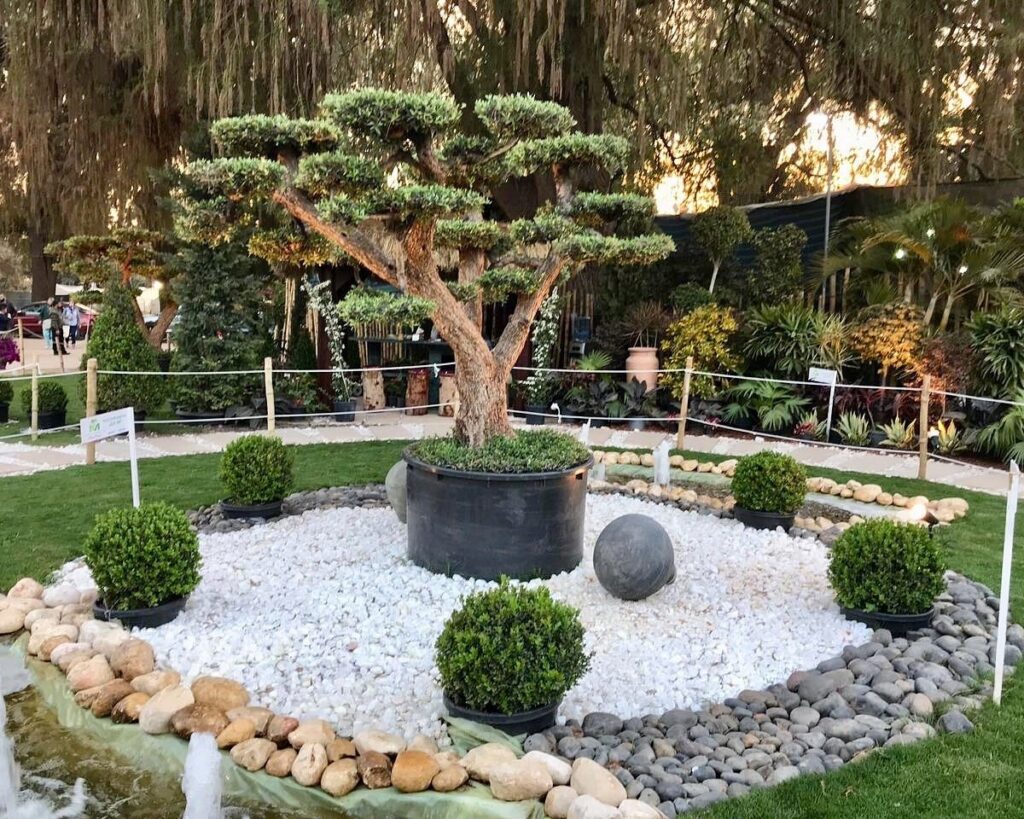 As one of the largest botanical gardens in the world, it's not getting nearly enough recognition. It was established in 1875 by Khedive Ismail Pasha and is currently embracing all forms of vegetation. Enjoy their breathtaking annual spring floral exhibition.
Location: Ahmed Zewail Sq, Oula
Al Andalus Garden
You can't miss out on this preserved oasis on the bank of the Nile, which is a sight for sore eyes with its Andalusian-style architecture. It is guarded against the city's hustle and bustle by high walls. Although it is closed for now, this gem will re-open soon.
Location: Zamalek, Cairo
The Aquarium Grotto Garden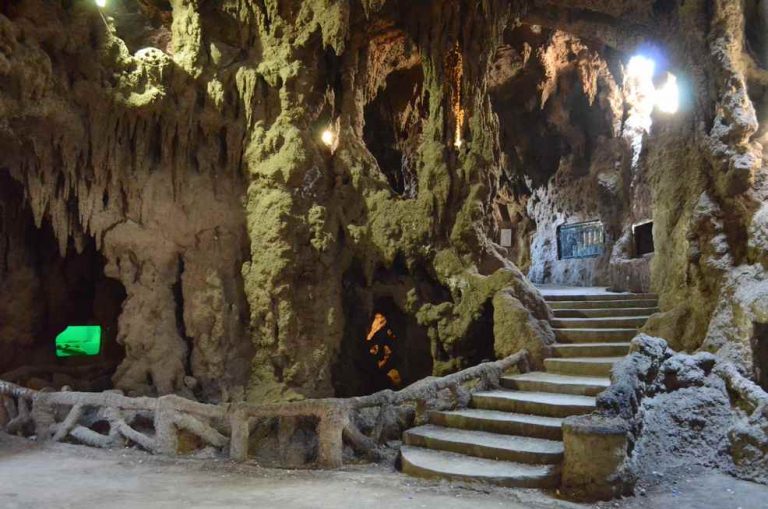 It used to showcase a variety of marine life with its aquariums, but due to economic reasons, they were not maintained. However, the beautiful caves where the aquariums once were, are accessible for off-the-grid meet-ups.
Location: Zamalek, Cairo
Nile Zamalek Hotel Rooftop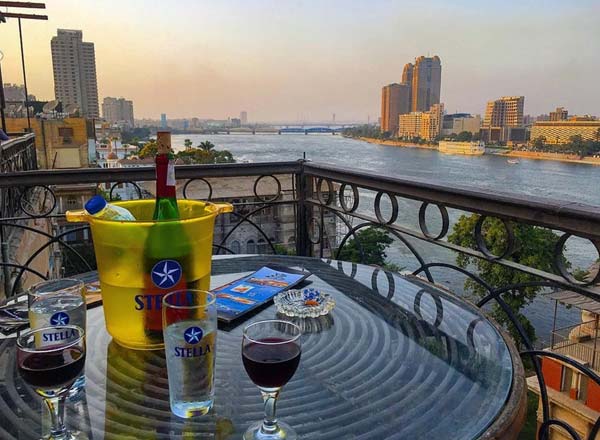 It's a two-star hotel that offers a five-star Nile view with decorations of vintage beer posters and beer-bottle chandeliers. This will be your new go-to place for a cold beer in the breeze.
Location: Zamalek, Cairo
Al Horreya Cafe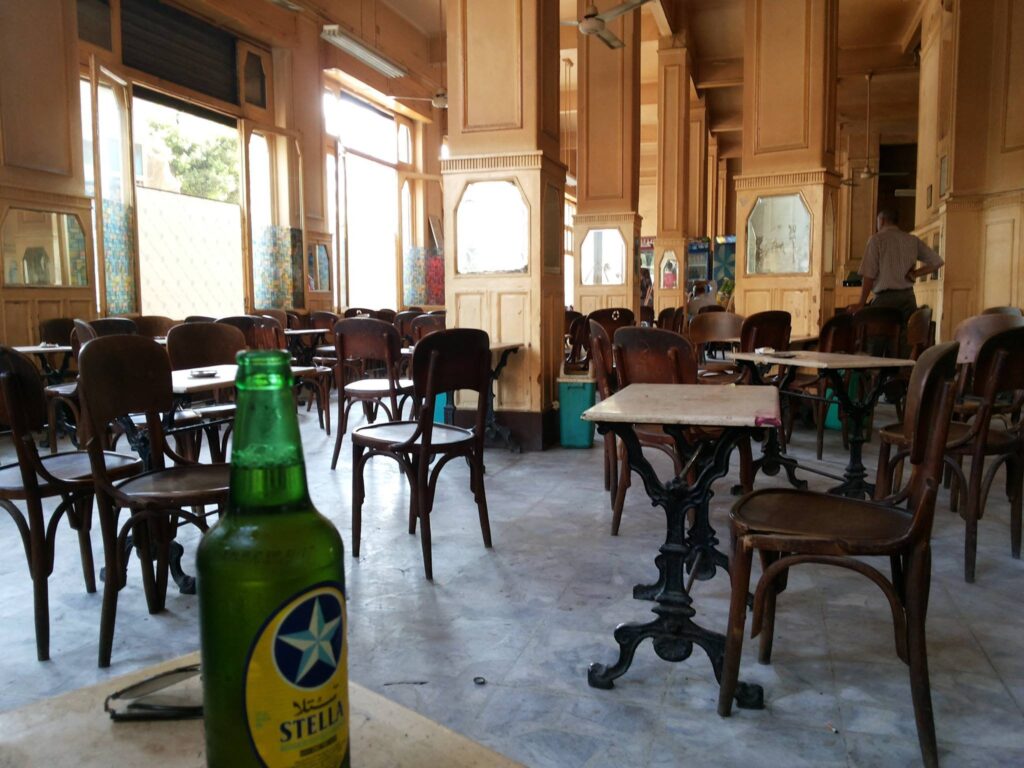 There's no better place to enjoy all kinds of drinks than downtown with the locals. You'll come across a variety of people there, like elders playing a game of chess while youths are popping beer bottles open. The cafe welcomes guests until five in the morning, which is why it's always packed, especially on weekends.
Location: Bab Al Louq, Abdeen
Fasahet Somaya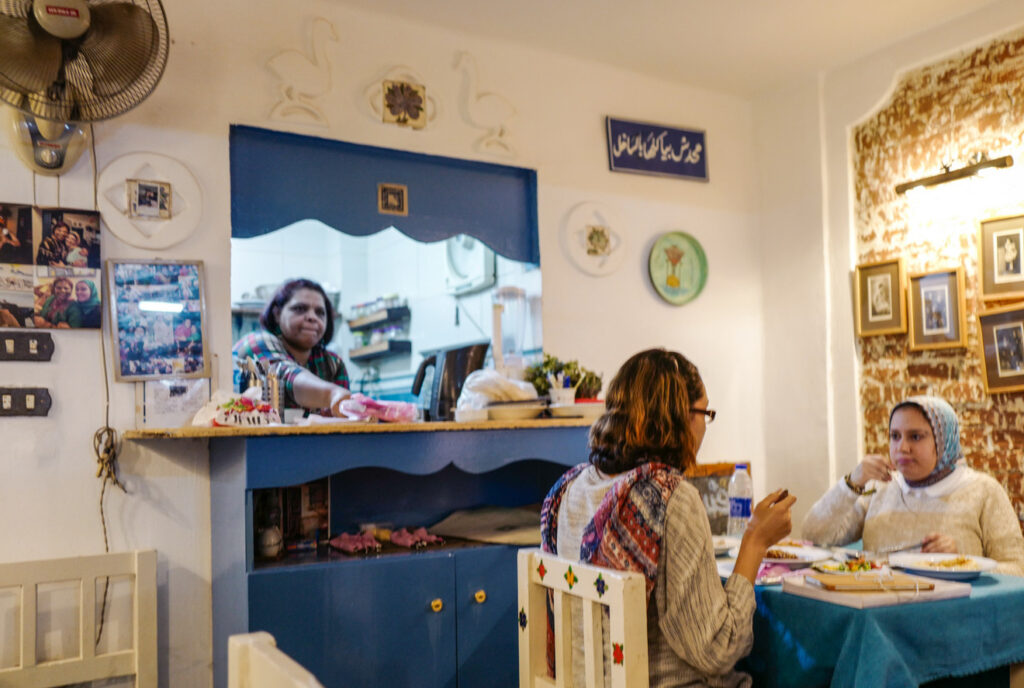 This three-tabled restaurant opens for a two-hour window daily, from 5-7 PM. It has one of the most authentic cuisines in Cairo, serving home-cooked meals prepared by the owner herself.
Location: Bab Al Louq, Abdeen