World AIDs Day in Cairo: December 1st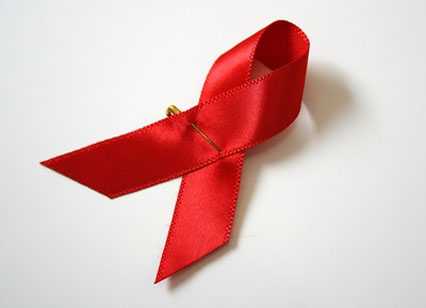 The global
AIDS pandemic kills millions each year; spreading awareness is absolutely
crucial in helping to prevent this illness from spreading even further.
While HIV
prevalence in Egypt remains low amongst the general population, the UNAIDS/WHO
estimates an approximate 12,000 reported cases of HIV in Egypt, while
unreported cases are on the rise and left untreated due to lack of awareness of
prevention strategies and the transmission process.
On December
1st of every year, millions of individuals and organisations join together
worldwide in dedication to raising global awareness of the AIDS pandemic. The
World AIDS Campaign (WAC) is one such organisation. Its global campaign works
on the premise of fulfilling the 2001 UN Declaration of Commitment on HIV/AIDS
and this year Egypt
will be no exception, as we join in to do our part.
For the
entire month of December 2010, the WAC's campaign will partner with the Egyptian
private and public sectors to raise public awareness. Paired with heavy media
coverage (including drama series and live interviews) and a large amount of
public participation, the campaign has high hopes of increasing knowledge of the
pandemic among Egyptians. Through various events and a one-day festival here in Cairo, everyone can
participate in and contribute to this important cause.
On December
3rd, head to Gezira Youth Centre in Zamalek for a full-day festival to kick off the month-long campaign! Fun and
family-friendly activities are scheduled, including kite-making, candle-making
and pottery, among others. If you feel like showing off your performing skills,
a booth will be on site run by the organisers of Project Yourself. Later at 6PM, Masar Egbari and
Y-Crew will take the stage for an exciting concert of contemporary Arabic and
hip-hop music. You can also catch a special concert by Egyptian pop singer
Bushra, or you can attend an in-depth and educational speaking engagement led
by the WAC ambassadors.
A
photography competition will also be held; submissions are due no later than
Sunday, November 28th. For more information regarding rules and regulations,
check out the website here.
A
university campaign will continue throughout the whole of December 2010, with a
goal of raising awareness among young people about AIDS/HIV. In conjunction
with the youth-led organisation IFMSA, the WAC taskforce will reach twelve universities
in ten different governorates in Egypt with a three-day campaign at
each university, including peer education sessions, mobile VCCT units,
distribution of materials and more.
Join hands this month with
the WAC as they dedicate time to spreading awareness of this pandemic in Egypt
and use this opportunity to have a little fun while you're at it: while the
festival is sure to be a great day for everyone. As usual, keep checking back
with Cairo 360
for the latest events happening around town.