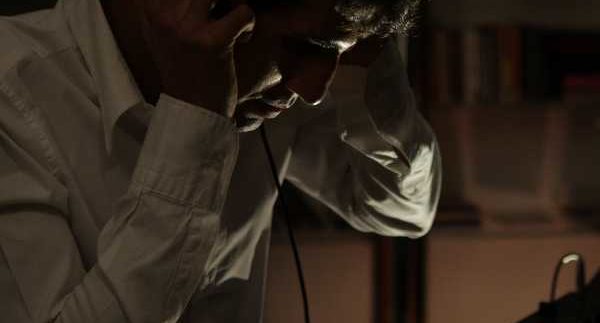 'There is nothing sweeter,' says DJ
Tito, 'Than walking into a record store, collecting a bunch of random records
in your bin, and staying there a couple of hours to listen to
them.'

Born in Montreal, this Egyptian DJ had
been spinning for a year on CDs, it all really started for him when he
discovered vinyl records.
'For me, finding music has always
been about digging through stacks of random records,' he told Cairo 360. 'Now some of that takes place
online, but I do take any opportunity I have to visit record
stores. Nothing beats the real thing. '
Tito first started
organising loft parties in Boston and then in Montreal, where he'd also
spin music. 'As a DJ, I have always preferred the friendly party atmosphere to
the stranger club scene,' he said. 'It is a better vibe both musically and
socially.'
Tito is wary of the DJ label: to him
being a DJ is not about the glamorous spotlight and the crowded parties; it's
more about the musical discovery that he makes and shares with his audience.
After moving to Cairo in 2009, he
launched a new party concept called Nacelle; something that he'd been working
on for a while. The idea behind
Nacelle is to produce a dependable evening out in Cairo with good vibes, diverse music, and
that intimate house-party vibe. Nacelle quite literally means the enclosure of
an engine such as that of an airplane or a spacecraft.
'I think it makes a
nice metaphor,' says Tito, 'As it seeks to create an enclosure for people in
Cairo to have fun listening and dancing to DJs that serve up great music…'
There's no hype about
the parties, no pretences and no same-old music. Having been to several of the
Nacelle parties, Cairo
360 can testify that every evening has a fun, relaxed vibe to it. Everyone
there is friendly and unpretentious, while the music- an eclectic collection of
jazz, hip-hop, funk, soul and house tracks that most people haven't heard
before- sets the mood for a relaxed cocktail date with friends or a pumped up
night on the dancefloor.
DJ Tito has been
collecting a lot of old funk and motown records lately; which feature heavily
on his playlist at Nacelle. He enjoys starting out the evening with 'early
night tunes,' as he calls them, before picking up the pace and spinning funky
house party tracks. He also creates his own mixes of the music from the various
nights, which are also available on his website.

After four successful
nights at various Cairo nightspots, including
Stiletto and Indigo, Nacelle will become a weekly event throughout summer 2010
at Orchid, an open-air nightclub on the Trianon Boat in Giza. He'll be sharing the decks with several
popular local and foreign DJs, promising an enjoyable night of groovy tunes of
all genres.
Aside from Nacelle, DJ
Tito also plays underground music such as minimal techno and tech house at the
Cairo Jazz Club (check Cairo
360's events for his upcoming shows).
'There is a great
niche following to this music in Cairo,'
he says. 'Playing one genre in an evening allows to really focus on the
dynamics of building up energy and bringing it down.'
1. 'Potential' by The Jimmy Castor Bunch: This is
a sweet little gem that starts off with a great bass line and a casual classic
funky sound. It then culminates in a hilarious vocal interaction with many of
the greats! Watch out for the line: 'If she got potential/Grab her.' Rings
quite true! 'This is by far my favourite song this year,' he says.
2. 'Sunday Morning' by Undisputed Truth: Great
song with a really groovy beat and soulful vocals recounting a story by a dude
who buys a guitar and dreams of being a star and making his 'Mama' proud! 'I
got it off an interesting LP compilation from France 's Follow Me Records called Funck
The Bug,' he says.
3. 'El Bandido' by Nicolas Jaar: Jaar is a
producer DJ that really transcends genre boundaries. 'This track is an
electronic track with a very organic chill dark funk vibe. Check out anything
by this dude; you won't be disappointed'.

4. 'The Hit' by Crazy P: This is a luscious track
produced recently and you can tell that he likes the old school. 'I love when
modern production goes truly funky,' says Tito. The flipside has a great house remix by
the Inland Knights. Check out Crazy P's work; very fun.
5. 'Movin' by Brass Construction: This is also off
of a double LP compilation. It's a great mellow yet pumping funk track released
in 1975 that just makes you want to groove.
Check Cairo 360's events for an upcoming Nacelle
party, and for more info check out www.yeyemusic.com/nacelle .