360 Rewind: When Khaled, Faudel & Taha Brought Rai to the Masses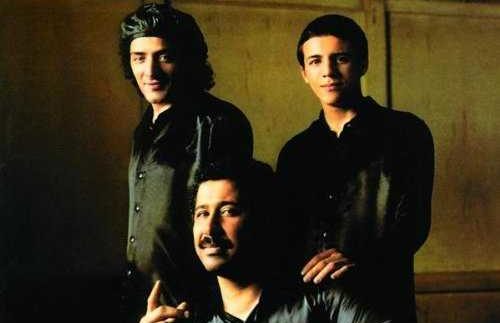 written by
Dallia Abdel Moneim

Here's a well-known musical tale: some years back , a certain singer named Sting, of The Police fame, wrote a little ditty called 'Desert Rose'. The artist decided he needed a particular vocal lift for his new track, in a dialect still exotic on the international music scene, yet none-the-less distinctive and representative of the desert. In stepped Cheb Mami, and the rest is history. 'Desert Rose' went on to become one of Sting's biggest solo singles ever and the world was introduced to the genre that is Rai; the folk music of the shepherds from Oran, Algeria.

Coupled with the political situation gripping the North African country at the time, Rai music took on greater significance and notoriety as singers of the popular genre were deemed social corrupters due to the sometimes rebellious nature of their songs. Up popped golden boys Cheb Khalid, Faudel and Rachid Taha as the saviours, each attaining fame and fortune with the release of such classics as 'Aicha', 'Ya Rayeh' and 'Baida'.

The talented threesome then decided to perform a one-off, sold-out concert at Paris' Palais Omnisports de Paris-Bercy, resulting in the release of the absolutely stellar and rai-tastic 1,2,3, Soleils– a double CD packed with their own material, old Rai classics and even a cover of ol' blue eyes himself Frank Sinatra's 'My Way'– sung in français of course.

The album's popularity spawned off the infamous single 'Abdel Kader', making it trendy , for a short while at least, for everyone to claim to understand the Algerian dialect as they sang along to the popular song. Other tracks on the live collection deserving of accolades are 'Menfi', 'Chebba', 'Ida', 'N'ssi N'ssi' and 'Wahrane Wahrane', to name but a few.

What is brilliant about this album is that it suits just about any mood and brightens any occasion, be it a dinner party, a pick-me-up before a night out, or an alternative form of Arabic music for those that just can't handle the current crop on offer. This is a CD that has been in our possession for more than a decade and one that we continue to listen to; French-Arabic pop at its very best.