Remember that viral video of a dining show, where a cute little 3D chef took over a dining table to show the awe-stricken spectators how a dish is made? The tiny chef who was doing all the work there is none other than Le Petit Chef, whose interactive 3D projection show, Dinner Time Story, took many restaurants by storm in Cities like London, Dubai, Stockholm, Geneva, Berlin, Shanghai and  Belgium, Germany- to name but a few.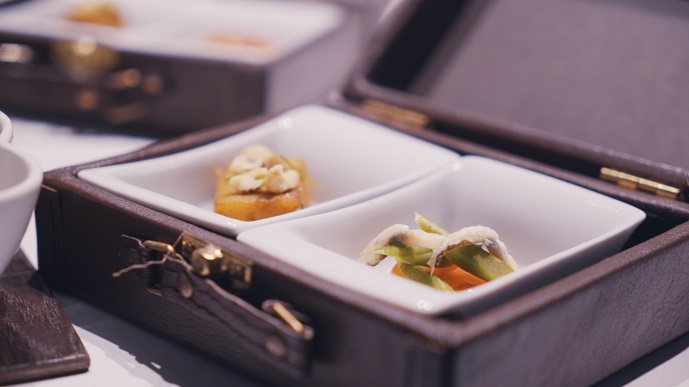 Thanks to New Cairo's luxury hotel Royal Maxim Palace Kempinski, the world-famous dining show has finally arrived in Egypt for the first time. Taking place at the hotel's very own steakhouse, Romanov, the two-hour experience is set to take you on an adventure, in which Le Petit Chef traces the footprints of Italian explorer, Marco Polo, all along the silk-route.
Through the six-course gastronomic journey, Le Petit Chef will be introducing various tastes from destinations including China, India and the Middle East, all wrapped up in an enchanting mood that gathers art, music, and technology.
Taking up to 8 people per show, Dinner Time Story, will take place 3 times per week.
For more information and reservations call 01029968983, or visit Royal Maxim Palace Kempinski's Facebook page.