Win! Dinner for Two at Torii Sushi!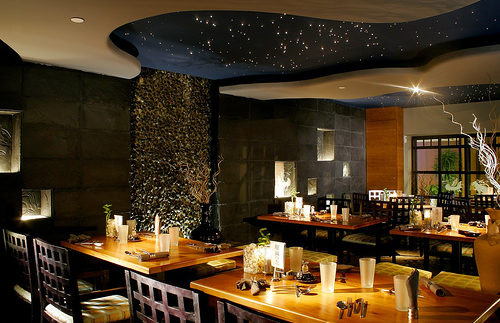 Cairo has
many mistresses; one of watch seems to be of an Asian disposition. We
are of course talking gastronomically. Cairo loves Asian cuisine, none
more so than the delights of Japan. Sushi, in all of its glory, is still
somewhat of a required taste. Egyptian cuisine usually sees its meats
cooked to death, so the idea of eating raw fish is still understandably a
stranger one. Sushi is one of those things that have to be done
properly; anything less than perfect is unacceptable. We have a venue
that takes that to heart.
What? Cairo
360 and the Cairo Marriott Hotel is giving
one lucky reader the chance to feast on dinner for two at Torii.
Why? Because Sushi is excellent and anyone that doesn't like it is a fool.
Where?
As one of the Marriott's myriad of superb restaurants, Torii presents
Sushi and other Japanese delights in a slick, laid back setting.
How do I get my hands on it?
It's easy! Just answer this question: Name three of the Marriott's other dining venues (clues are
here
,
here
and
here
).
Now what? Send your answers to
freestuff@cairo360.com
,
including your full name and contact details with 'Torii Sushi
Competition' in the subject line. The competition ends at midnight on
Friday 30th November 2012; so hurry up and send your answers in! Terms
and Conditions apply.