Design Emporium Set for Massive Nationwide 2014 Launch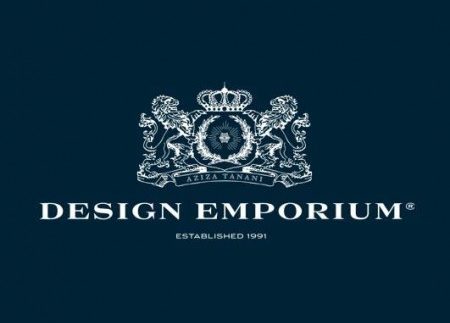 Interior design as an industry is fickle at best; it's at the mercy of trends and fads that, more often than not, are determined by ambiguous, anonymous forces. This type of scrutiny applies tenfold in a country like Egypt, where knee-jerk entrepreneurship has been the downfall of many a business venture.
There are few entrepreneurial enterprises that are as enduring as Design Emporium.
Known for providing home accessories, furniture and decor to Cairo's fashionable home-owners, the Zamalek-located shop has built an unrivalled reputation for offering quality international and home-grown brands since 1990 under the direction of founder, Aziza Tanani.
Stocking pieces from top of the range interior design names and products in their showroom, Design Emporium are now gearing up to launch their Spring/Summer collection of 2014 at the first ever street fair.
From the 2nd to the 5th of April, some of the biggest names in interior design will come together in an exclusive showcase across Cairo, the north coast city Alexandria and Red Sea haven, El Gouna. Welcoming the newest collections from the likes of Matthew Willamson, Osborne & Little, Christian Lacroix, Ralph Lauren and the Designers Guild, this is an event not to miss .
To find out more, check out their Facebook page.
Design Emporium partners/participating venues:
Eklego (Zamalek & Heliopolis)
Inside Out by Yasmine El Narsh (Zamalek & Gouna)
Damas Home (Heliopolis)
Ixina Kitchens (Zamalek)
Design Point (Zamalek)
ABn'G World (Zamalek)
Zones by Nadia Shoukry (Maadi)
Bonbon (Dokki)
Williams by Rami William (Heliopolis)
Motif (Alexandria )
Artissimo (Alexandria)
Tanjeed (Arkan Mall)