Souq.com: Egypt's Answer to eBay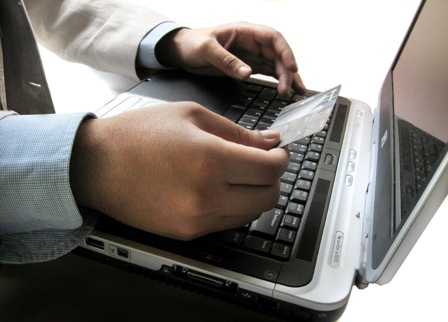 Who hasn't spent hours shopping online, surfing
through websites and cooing over that pair of Converse sneakers or just-out
designer watch that will never land in Egypt? If you have the opportunity to
shop abroad or order online, the outrageous amount you drop on shipping and the
hassle of dealing with customs alone is enough to make you say forget it.
A new, exciting option has recently landed in Cairo
and can be accessed directly at your fingertips, minus the screaming children,
overly loud background music and jacked up prices which stream from virtually
every store in the mega-mall of CityStars.
Souq.com provides a fresh platform for Egyptians
to do what they love best: shopping and bargaining. And with its easy accessibility,
Souq.com provides the community with a shopping alternative to sitting in
traffic for hours on end just to reach a shop clear across town to pick up that
certain item that you've been dying for.
After a little browsing at Souq.com, we found a few
things worth mentioning. They offer a small but decently priced selection of
textbooks, providing college students with a substitute to dropping a
ridiculous amount of money on books that will most likely never be used again.
Perfumes and fragrances are in abundance, along with computers and electronics,
including computer programs that are nearly impossible to find in Egypt without
the hefty price tag. If something more random is what you're looking for, or
you really have the urge to purchase a Djeep lighter for 10LE instead of
stopping by the closest kiosk, then head over to the 'Everything Else' section
where everything is thrown that doesn't belong.
From its versatile payment exchange system, including
both pay-on-delivery and credit card payments, to the availability of both
brand new and used items, Souq.com offers individuals a customized shopping
method to suit their own, personal preference. The process is simple and the
website is easy to navigate; providing even the least internet-savvy users with
a no-frills and fairly quick shopping experience.
Unlike EBay, the selection of up-to-date, trendy
items is a little disappointing; but considering that Souq.com Egypt just
launched, give it some time and keep checking back. Whether you're searching for
something new or want to make a little dough off the old clothes and music
collections that you have sitting around; Souq.com is definitely worth checking
out.