The District Mall: Heliopolis' Newest Shopping Hub

Any true Cairo resident can tell you off the bat that Heliopolis posits itself as one of the most visually stunning places in the capital; it is a Cairene district containing the essence and architecture of an epoch in Egyptian history that we all wish we were alive to experience, not just hear about from parents and grandparents. It only takes one walk through this district to witness the nostalgic grandeur that is Heliopolis. As such, we can safely say that Heliopolis is – in a very large way – a district constructed by the hands of our ancestors, but is also very much informed by our perception of it as a space of eternal beauty, a space that remains untarnished by the visual and metaphorical pollutants that we typically associate with life in large urban centers.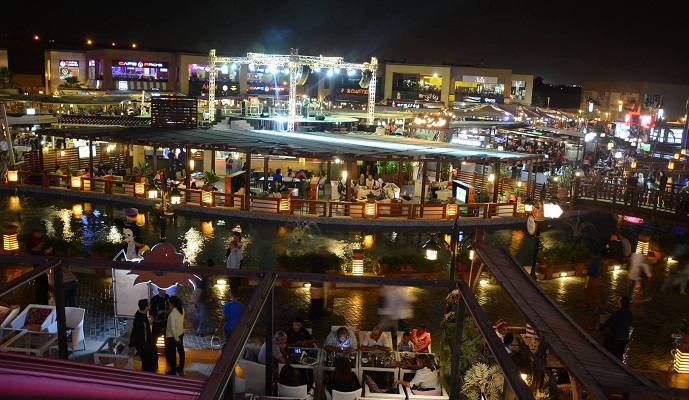 And because Heliopolis is so incredibly picturesque, it is only fitting and fair that we give new generations a chance at making their own memories within the heart of this timeless town, and it is just this opportunity that The District Shopping Mall is promising to bring all of its visitors. Indeed, with a 194,000 square meter complex containing a vast selection of restaurants, coffee shops, fast food franchises and year round family friendly events, The District Shopping Mall will come to evoke the things we love the most about Heliopolis: the promise of intimately warm gatherings (you know the kind that later on come to function as the building blocks for a joyful sense of nostalgia).
This latter point is especially guaranteed by the presence of a uniquely pedestrian friendly environment, courtesy of the stunning water views present on site. In other words, The District Shopping Mall is not merely a complex that will be built using stone and steel, it is a complex that will be built from the euphoria that we all experience in activities like going shopping with our best friends, or having a delicious meal with our family members, or having coffee with a loved one, or going grocery shopping with our mothers, or even chacing after our kids.
Speaking of the little ones, The District Mall is offering you two options on that note; you can either drop them off at The District Mall's Kids Park while you yourself head to The District Mall's gym or even head to work in one of the mall's office spaces, or you can bring out your inner child by heading to The District Mall's very own Escape Room. Talk about placing a modern twist on the art of memory making, in a historic town like Heliopolis.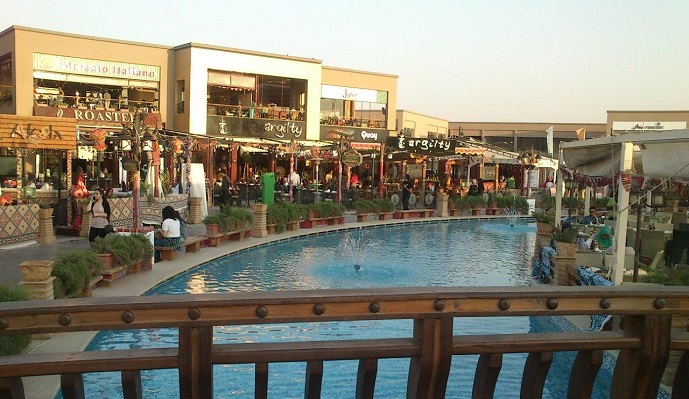 And do not worry; you do not have to be a resident of Heliopolis itself to find yourself near all of this fun. This is because The District Mall is located just a few moments away from Cairo International Airport. So to all those who reside in New Cairo, Nasr City, Maadi, and even Dokki, please rejoice, and do not panic, the District Mall is close by!
Now speaking of panic, like the true Egyptians that you all are, we bet that you are already worrying about one thing: the availability of parking space. Well, let's just say that there is onsite parking. Guess, we all know where we are headed tonight!