What comes into mind when you hear the word "beach"? There's a certain smell, sound, and an overwhelming feeling that arises with the thought of the beach. It's a reaction we've developed over a long time through our unforgettable memories during many summers. But, what do we do when summer is over? Well, of course, we head to Ain Sokhna.
Some may argue that Ain Sokhna is not as luxurious as Sahel, but Azha is here to tell you otherwise. Stemming from Madaar Development's vision, Azha comes as a strategically located, upscale resort with a spacious beach. It aims to bring a new vitality to Ain Sokhna, offering year-round luxury residential spaces, stunning beach views, signature restaurants, and captivating landscapes.
Located just 12 kilometers from the Sokhna toll station, (or 34km from Suez along Suez-Sokhna road), Azha is spread over 1.6 million square metres, and offers a glistening shoreline, as well as a vast sandy beach. Your residential choices include apartment complexes, villas, and twin houses, that are all equipped with top amenities. If you're looking for a quick retreat, you can book at their luxury hotel establishment right on the beachfront, or you can go opt for their serviced apartments, and receive the hotel experience in a much larger space.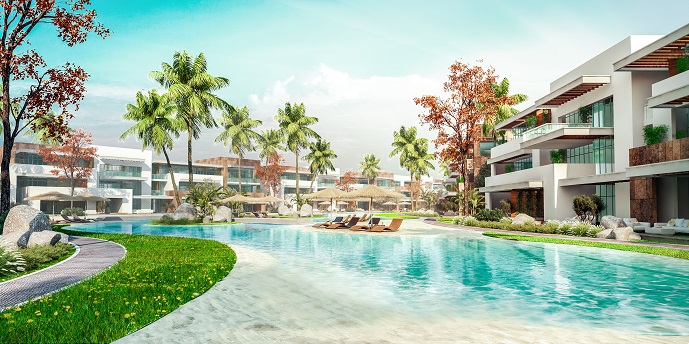 Relaxing in Azha is unlike any other Ain Sokhna experience you've ever had. The resort is filled with everything you need to ensure your days are stress-free, active, and thoroughly enjoyable. Azha will feature its own retail area, a number of community centres, top notch restaurants, and even spacious parks. For something more active you can hit the clubhouse, or use the sports facilities. Aside from the wide beachfront and stunning clear waters, you can enjoy the swimmable Crystal Lagoons for something a bit more relaxing.
But that doesn't really put the picture in the right perspective, does it? To get a better idea of what it is like to retreat to Azha, take a look at their master plan. Pavo is Azha's contemporary spacious apartments development. The buildings are surrounded by the Crystal Lagoons, and they are meticulously designed to make the best use of these areas. It will have brilliant views day and night.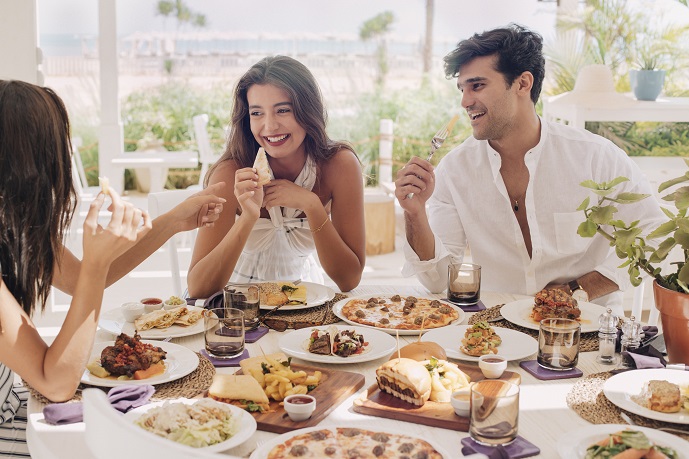 Speaking of the night, the folks behind Sahel's most exclusive beach club, Kiki's, are bringing Club M to Azha. So, yes all your needs for a great party will be met. That being said, Club M isn't just for those looking to party, it is also for those looking for a delicious lunch or dinner meal, with the sea as their companion. Now, of course, some of you are justifiably worried that the venue will soon become far too crowded; well fear not, Club M's beach area is private, and reserved for members only. And, in case you like Club M so much (and trust us, you will), you can always book the venue for all your private events, from corporate dinners to wedding parties.
Tucana, however, is the more upscale residential area thanks to the chic designs of British master planning office, Barton Willmore International. Each building is set right in front of the swimmable lagoons, and comes with a vast outdoor area to make your stay heavenly.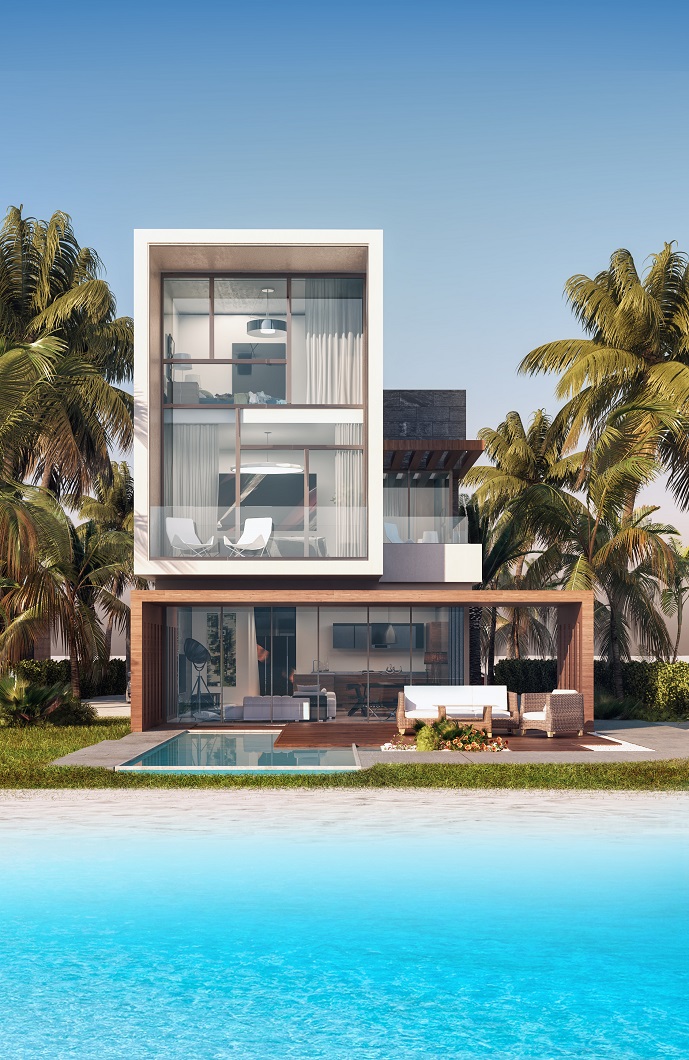 Madaar Development was founded in March 2015, but they have been making huge strides with their forward-thinking strategic planning, creating a high-profile name for themselves in the Egyptian real estate industry. They've become one of the leading real estate development companies in Egypt in just three years, and Azha will only cement that reputation further.
For more information, you can check out their website, or call them on 16743.