Cairo to London: A Budget-Friendly Guide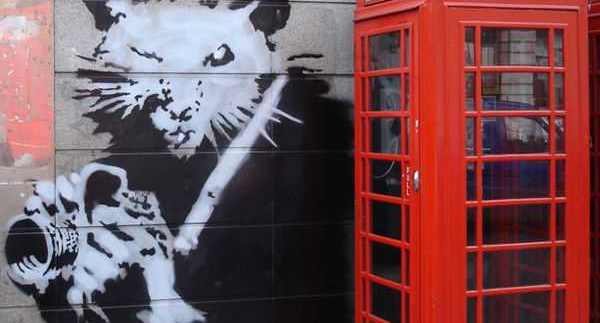 When you hear 'London', you think of the lavish halls
of Harrods, the murky waters of the Thames, and the fire-engine red double-decker
buses. More than anything, the thought of London elicits Sterling Pound signs!
London is an expensive city, and between restaurants, taxis, shopping, theatres
and clubs; the city can deplete your pocket quickly and severely. However, it is
easy to relish everything that is London on a limited budget; and it begins the
moment you arrive.
When you reach Heathrow Airport; head to the Tube
information desk and purchase an Oyster card, with which you can access public
transportation. London is divided into zones, and everything you will need to
see on a tight schedule is conveniently located in Zones 1 and 2. Travelling within
Zones 1 and 2 for an entire week should cost around £30 to £35 on your Oyster,
while entry to most museums and galleries is free. Make sure you have a London City map handy and pick up a tube map at any tube station.
DAY 1: Start with
the National Gallery in the famous Trafalgar Square at Charring
Cross Station. Once you've wandered through the Gallery, take a seat on
the famous steps of Trafalgar Square, for a bit of people watching. You can
then either take the tube or walk to Embankment Station. Outside of the station,
you will find the famous pedestrian Jubilee Bridge. Cross the Thames on
foot, but be sure to capture the London skyline on your camera. Then stroll
along the South Bank until you reach the Tate Modern. You can access the
museum for free and see some of the world's most valuable works of modern art,
including art by Rothko, Warhol and Pollock.
Directly past the Tate you will find Shakespeare's
Globe Theatre. During Shakespeare's time, the South Bank was a dodgy area
that housed artists and prostitutes! From there, cross the pedestrian
Millennium Bridge and walk directly to St. Paul's Cathedral. If your budget is too
tight for the £20 entrance fee; walk round this historically rich area with the
help of a map. If you opt to take the tour of the Cathedral, you must make a
long and steep climb to the Whispering Gallery, a round balcony the
width of the large dome above. Stand on one end, and have a friend stand all
the way across on the other end, whisper something into the wall; and your
friend will hear it!
DAY 2: Covent Garden and Leicester
Square are London must-sees. Get off at the Covent Garden tube station and
walk around the large pedestrian market. Sit in one of the many outdoor
restaurants and watch the street performers as you wait for your meal. The key
to Covent Garden is to let yourself get lost, which you can't fully accomplish
in central London, where there's a tube station every few blocks. Stroll
through the market while being serenaded by Opera singers, who perform there
during the day to entice tourists to the Royal Opera House.
Follow the signs to Leicester Square, where all
the major movie premiers take place. Once there, you can walk through China
Town or walk down to Piccadilly Circus, known for its Time Square-like
large screens and lights.
At night, try the East End area of Shoreditch for bar hopping. This area appeals to young adults who are more into a relaxed,
let-loose kind of night out. The inexpensive and sometimes free cover charges
at the door make it easy to hop from one place to the next. Simply get off at
the Shoreditch tube station and follow the crowds! There you will find a famous
Shoreditch hot-spot, Favela Chic, a
Brazilian bar widely known for its music, atmosphere and exotic cocktails.
DAY 3: No trip to
London is complete without setting foot in the birthplace of punk, Camden. Exit
Camden tube station to Camden Market, the famous Camden Canals, and the unconventional
Roundhouse Theatre. This area is unlike any
other in London, with its strong cultural identity, unique shops and hard rock
themes. Be prepared to run into many heavily pierced and tattooed people
handing you flyers to places where you too can desecrate or sanctify your body,
depending on your viewpoint. At Camden Market you will find all kinds of quirky
T-shirts, home accessories, bags, and artwork.
Another budget-friendly option is Portobello Market,
which you can access from Notting Hill Gate Station. The second-hand market is
open on Fridays, while the antiques market is held on Sundays. You can also buy
good quality silver jewellery and leather bags there at great prices. You
will also find the original Hummingbird Café, offering the best cupcakes in
London!
Hyde Park is also the
most famous London staple after the Clock Tower, of course. The best place to
access the park is from Queens Gate on Kensington Road, where a short walk into
the park will lead you to Princess Diana's home, Kensington Palace, which is open
to tourists. There, you can also sit by the lake and feed the swans, or enjoy
an elegant afternoon tea of fresh scones and meringue at the Orangery.
For more information, there are several helpful sites such as Time Out London, All In London and Transport for London. For useful London tips, pick up a copy of City Walks London: 50 Adventures on
Foot or Eyewitness Travel Top 10 London, and be sure to buy a London map at the
airport or any convenient store .