Travelling abroad can be an exciting and enriching experience, but it can also present some challenges when it comes to staying connected. You find yourself with the added stress of activating international roaming services with a high cost or risking not having roaming and depending on getting a local sim card or free Wi-Fi wherever you go, which can no doubt be limiting and frustrating. That's why Holafly was founded in 2017! A group of avid travellers who wanted to explore the world while being able to stay connected to their friends and family worked to develop their latest technology. The eSIM by Holafly allows you to stay in touch with your loved ones worldwide. You can now find their offices in Spain, Colombia, Peru, and Thailand.
An eSIM is a digital SIM card that enables you to activate a cellular plan from your carrier without the need for a physical SIM card. This will allow you to use two phone numbers simultaneously or even install up to eight different electronic SIMs. All you need to do is go to Holafly's website and check if your phone is compatible with the eSIM technology from their list of devices; from there, you can enter your destination and see the pricing for said country. After completing your purchase, you will be sent an email with a QR code to scan with your phone.  Then, simply scan the quick prompt code using your phone's camera to receive your electronic chip. The process takes less than two minutes, and you can use the chip when you arrive at your destination.
This innovative service is available in over 160 countries, and Holafly can offer you unlimited data in more than 40 of those countries. The package is valid from 5 to 90 days in some countries. Prices may vary.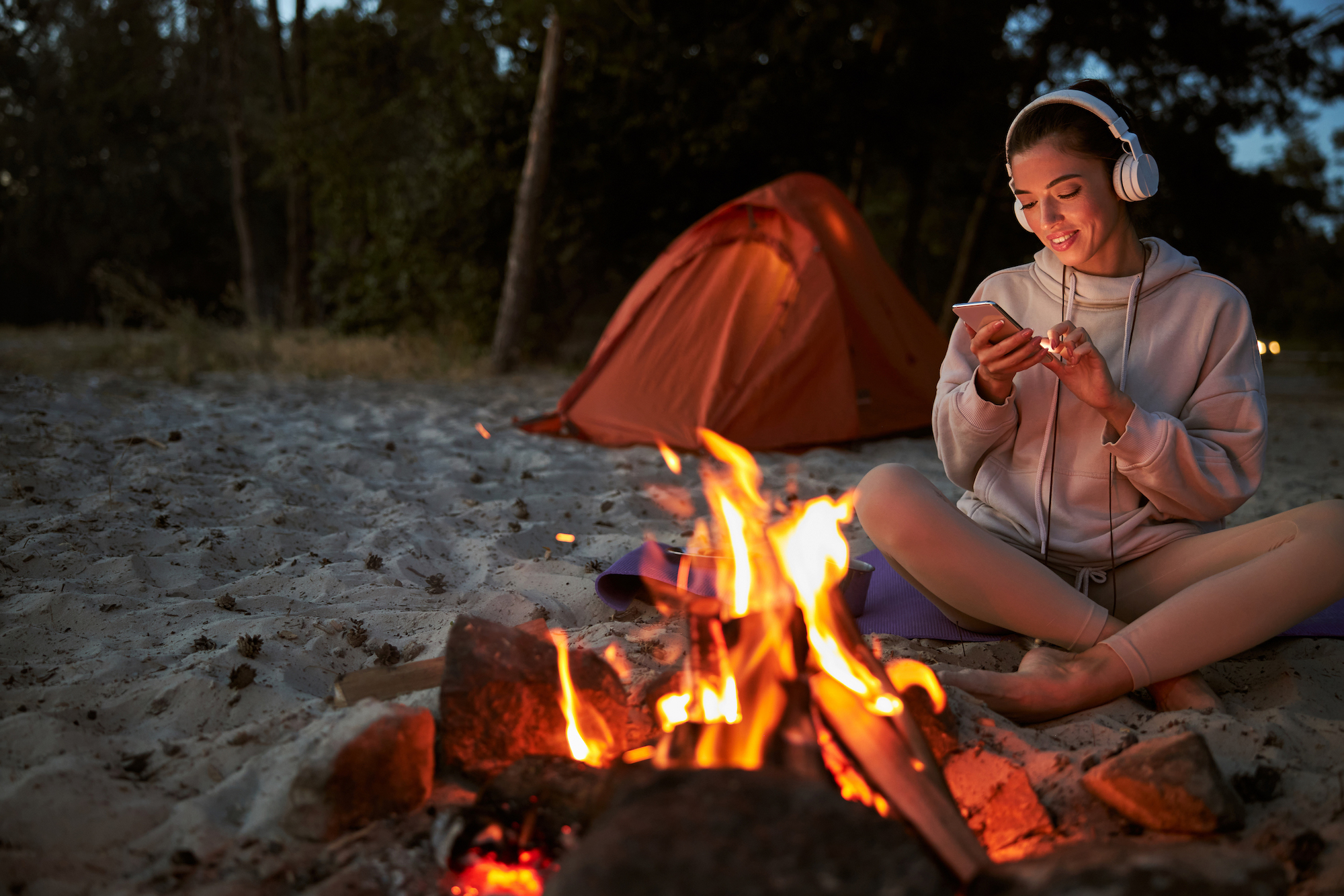 The biggest perk of the eSIM is that it minimises the risk of losing your original SIM after removing it to place another SIM from another country. Now you can keep both your original physical SIM and use the eSIM at the same time. There is also the issue of price differences between roaming services, which are significantly higher than Holafly's eSIM. You can also receive a refund within 30 days if you do not use the QR code sent to you.
This service is an excellent opportunity for pilgrims to save time and effort while staying connected with their families upon arriving in Saudi Arabia. Also, users worldwide can purchase on the Holafly store using five different currencies (USD, EGP, AED, SAR, and QAR).
Holafly truly cares about its customers and provides a 24-hour support team to ensure they're satisfied. Their customer service is available in 14 languages, and you can even reach them on WhatsApp at 0016613848482 or through the page's chat.
Book your travels without worrying about being unreachable and enjoy unlimited data in Europe, Mexico, China, Turkey, Japan, and the United States. To check if your device is compatible with the service and to know more, visit their website.