Sahel Guide: The Best of North Coast Parties for 29/7 Weekend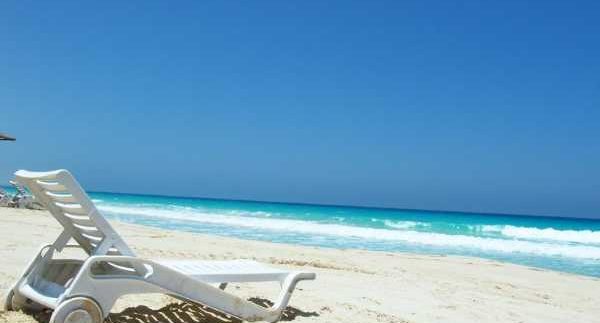 Fresh off its successful Freemasons party last weekend, Tamarai NC 151
in Bianchi Beach (Km
151) will host yet another international DJ set this Thursday the 29th at 11PM till 4AM,
featuring international DJs Soulshaker and Electrum Records' DJ Samba and
Fahmy. The local DJ duo's favourite vocalist Peyton will also perform, fresh
from his gig at Sensation White in Prague, Czech Republic. Expect a few new
tracks apart from their big hit, 'Brown Streets of Cairo'. For reservations, call 018 576 0119 and 012 2999 865.
If you were planning on checking out Mercedes
Star Lounge (Km 124), it's too late: the lounge closed its gates for the summer season last weekend.
Indigo
Marassi (Km 129) in
Marassi Sidi Abdel Rahman will host DJ Simon on Thursday the 29th,
while DJ Roro will be spinning house music hits on Friday the 30th; so expect lots of shaking and grooving. On
Saturday, the lounge/restaurant will end the weekend with DJ Nader. No entrance
fee will be charged, but you'll need to pay a minimum of 200LE that includes
food and drinks. For reservations, please call 0106015036 or 0102507370.
He regularly tears up the dance floor at the Cairo Jazz Club, now
DJ Amr Hosny is bringing Ibiza's ambient music label and beach bar Café Del Mar, launching at the
Diplomats' Beach this Friday the 30th for one night only. According
to our sources, the launch party is to celebrate the iconic club's Egyptian branch,
to be opened next year in Marsa Allam. The day party starts at 3PM, featuring
DJs Lisa Shaw, Joan Ribas, Julio Cuba and Ruben Hernandez playing the iconic club's signature chilled tracks. Unfortunately, it's an invitations-only
party; so use your networking connections. It's also on a Bring-Your-Own-Beer basis; so come prepared.
Word on the street is that Sky Bar in Hacienda Bay (Km 132) is by far one
of the most elusive nightspots to hit up in Sahel, with constant tales of being
turned away at the doors and people having their reservations cancelled. Knowing
Sahel attitude, this only makes a nightspot more desirable, and we were told by
the bar's Lebanese management that the spot is fully reserved for the entire
weekend, with a long waiting list on standby. So try your luck by calling the
reservation numbers at 0120666660 or 0120555550, but please learn from other
people's mistakes and don't adopt the Let's-Show-Up-At-One-And-Hope-To-Get-In
attitude, because it rarely works.
For more
information on where to stay and what to do in Sahel, check out our
Guide to the Ultimate Weekend in Sahel.