E.L James: Fifty Shades of Grey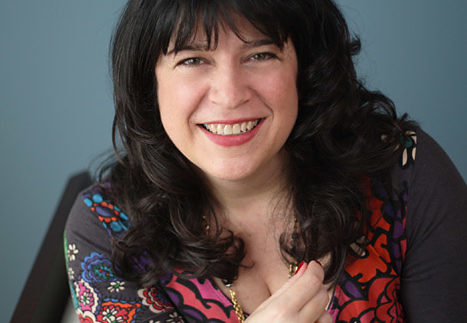 Originally
published online on the Twilight trilogy
fan page and later published independently, the Fifty Shades of Grey series has quickly become a best seller in
print, outselling even the Harry Potter collection. Gaining popularity
as an eyebrow-raising, racy romance, we dug into the first volume of Fifty Shades of Grey to find out what
the hype was all about.
The novel
tells the story of Anastasia Steele; a young college student who attracts the
interest of business tycoon Christian Grey after she interviews him for the university
newspaper. As she becomes involved with him, Steele learns of Grey's aberrant BDSM
sexual tastes. An overbearing 'Adonis' figure, Grey is moody with an
overwhelming need for control, making him all the more challenging and
desirable for Steele. Sexually inexperienced and insecure, Steele seems like a
perfect 'submissive' partner for Grey, but, as their relationship develops, she
discovers that she's interested in more than just a physical relationship.
Granted,
the novel is both steamy and kinky; the risqué sexuality is explained in fine
detail to both the reader and the protagonist, who is learning all about BDSM
herself. At the end of the day, though, the novel is also the cliché tale of a young, inexperienced girl trying
to reform a typical bad boy, with a lot of sex in between. And while Steele
develops and grows, we have very little exposition to her character outside of
her pursuit of Grey.
While Fifty Shades of Grey has been criticized
for its sexual content, it is perhaps the prose that deserves a bad rap. Littered
with trite and redundant expressions, phrases like "Oh my" and a constant
internal struggle between Steele and her "inner Goddess" make it
painful to read at times. On the other hand, the language is simple and honest, making the book an equally easy
read.
Most
notable is Fifty Shades of Grey's success
in online-publishing-gone-to-print, making it a formula that may open up a
whole new realm for online publishers in the future. With crowd sourced casting
for the up-coming film and a fashion series styled after the novel, it is a
puzzling success story – especially given its unremarkable plot and writing.
Perhaps
because of all the controversy it's stirred up, Fifty Shades of Grey continues to top best seller charts. Suspenseful
and erotic, events unfold quickly and end abruptly; it ultimately leaves readers
waiting for part two.