Robert Temple: Egyptian Dawn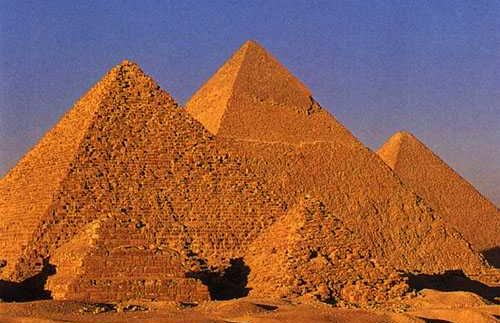 Controversies aside, there's no doubt that the mysteries of the Egyptian
civilisation are becoming more and more intriguing with time. As one of the
most fascinating civilisations of the ancient world, many researchers have
tried to put the pieces of Ancient Egypt together for the rest of us to appreciate how marvellous
that world was.
Have we been tricked into believing fabricated historical facts, and does the world really know all that there
is to know about our civilisation? Author Robert Temple claims to
have all the answers.
Temple has written more than a dozen of historical and
science-based books. In Egyptian Dawn,
he presents evidence of theories that he believes will shock the reader; as he
confidently believes them to be true. Although there's always room for new
theories and views of other Egyptologists that don't neccessarily agree with his
beliefs; the author insists that his theories will put an end to all debates on
these subjects. The author helps readers that may not be familiar with the subject references by explaining his theories and information as simply as possible.
The book starts off powerfully from the first page; where the author
promises to uncover all the ancient secrets and to expose 'the big lie' by the
end of Egyptian Dawn. According to Temple, the big lie is that the Giza Pyramids were built by Cheops, Chephren and Mycerinus; a fact that he claims to be untrue. Don't be surprised just yet; the
author then suggests or rather backs the opinion of an amateur archaeologist that suggests that the largest pyramid was not built by King Cheops, as it had probably existed
thousands of years before his time.
The book presents highly researched and backed-up material, including information
that points towards certain Giza
locations containing undiscovered remains. However, the author seems exceedingly
confident in his hypotheses, even though some of the basic information that he uses
to prove his theories hasn't even been established as credible and accurate. It
doesn't exactly help either when Temple
refers to his former books, which suggest that Egyptian,
Sumerian and Dogon civilisations were founded by aliens!
Many can argue with Temple's
views and opinions, but the book will appeal to history
buffs and those with a genuine interest in controversial issues. Though he claims that his quest is to find the richest secrets of ancient Egypt, and he has an evident passion for Egypt; you can't help but finish Egyptian Dawn with more questions than
answers.