Sophie Hannah: Kind of Cruel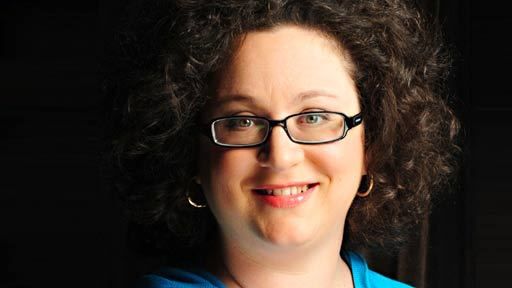 Nothing is quite capable of holding
a reader's attention as much as a well-written, fast-paced psychological
thriller. Sophie Hannah's latest novel Kind of Cruel is a riveting story
that will keep you guessing till the very end.
Suffering from chronic insomnia, Amber
Hewerdine reluctantly seeks the help of hypnotherapy as a last resort. While
under hypnosis, Amber blurts out the words "kind, cruel, kind of cruel".
Amber is sure she only uttered them because
she saw them scribbled on a notepad outside the hypnotherapist's office. However,
it turns out that these words were scribbled on a pad in the room of Katharine
Allen; a woman who has been atrociously murdered and whom Amber has never heard
of before.
Given the fact that the police can't
find any clues to the murder of Katharine, Amber is arrested. Amber believes
she holds the key to solving the murder investigation deep within her
subconscious, but having uttered the few words that sent her life spiralling
out of control, her situation doesn't bode well.
Hannah explores the reasons behind
Amber's insomnia. Amber loses her best friend Sharon, inherits her two kids and
is now responsible for raising them with her husband, Luke. As Amber delves
deeper into her mind and repressed memories rise to the surface, her life and
the lives of those around her are put on the line.
Hannah brilliantly weaves several
mysteries together, and the outcome is nothing short of a nail-biting page-turner.
She doesn't give away much throughout the entire novel, but the small clues she
lays out fall into place perfectly at the end.
Many police officers from the
author's previous novels show up in Kind of Cruel. Charlie and Simon are
two detectives whose relationship has always been mysterious in previous novels
but has been explained in this novel.
Amber is the main protagonist, but the
author flits between perspectives and allows other characters to put in their
thoughts as well. She knows how to use her characters well to serve the whole
of the story. And although Kind of Cruel features many characters, each of them plays
an integral role in the story.

We would have liked Hannah to withhold revealing the identity of the
killer a bit further, since she follows it up with a profuse explanation of his
motives and psyche. Hannah's writing is witty,
intelligent and forceful. Kind of Cruel is a thought-provoking novel
that lives up to the author's previous works.