Abou Laila: Best Fresh Juice in Heliopolis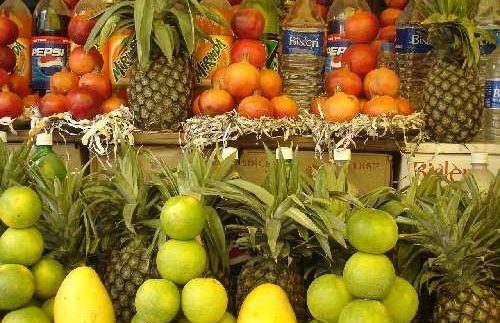 There's no treat in Cairo like a fresh juice. Abou
Laila might just be a little stand on Nozha
Street, but it would be a mistake to underestimate
its creative juices. Other juice shops have made it big in Heliopolis, including Farghany and Salsa, yet
nothing compares to the freshness and purity of the juice at Abou Laila.
Abou Laila makes the most delicious chocolate peanut
shake (4LE) in the world. It's a hearty combination of chopped raw peanuts, chocolate
ice cream and ice that's more like a snack in a shake really. Even though it's
filling, it's impossible to resist. The freshness of the peanut paired with the
chocolate ice cream is heavenly.
The watermelon juice (3LE) is positively fantastic and
a great fix for dehydration. It tastes like a pure watermelon mixed with just
the right amount of ice. It's so delicious; you'll want to down the whole thing
in one slurp. Don't do it unless you find brain-freeze an exciting
sensation. Not only is watermelon juice a supplier of vitamins and minerals,
it's also a great thirst-quencher and exactly what we need in Cairo's heat.
There are also exciting mixes at Abou Laila. For the
adventurous juice drinker, the rocket herb and dates cocktail (4LE) is incredible
and Cairo 's
best cocktail, hands down. Although the rocket is quite strong, it's muted with
the thick, milky and sweet taste of dates. Another interesting juice
combination is the mango and fresh pineapple juice (4LE), which is a more filling
cocktail. The pineapple nicely breaks up the thick mango chunks.
There are other popular Egyptian drinks like thick
Boreo shakes and smooth sugar cane juice. All drinks are served in oversized
glass mugs and cost between 3LE to 5LE.
Most people simply drive up to Abou Laila and get
served from their car. During the day, Abou Laila can get busy, while at night,
it can get packed. Around 7PM every day, cars are usually triple-parked; so you
might need to park around the corner and walk over. On weekends especially, you
might even need to wait until they have available mugs. Don't worry, though; the
juice is well worth the wait.