Belady Café: Coffee with a Side of Patriotism in Tahrir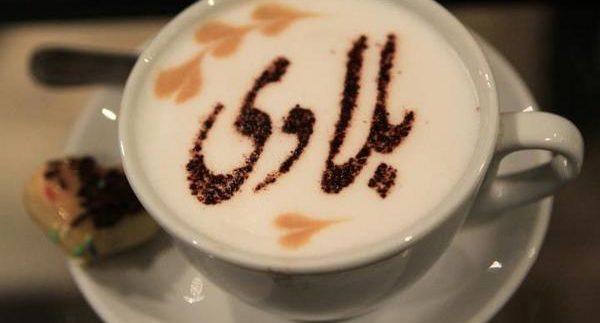 Claiming to have a great view of Tahrir,
the clean-cut appearance of Belady (which translates to 'my country') stands out against the manic vendors that
line the pavements of the square. A small passage on the disposable paper
placemats in the café eulogise about the revolutionary owners and goes on to
declare that this was one of Naguib Mahfouz's favourite spots.
The interior of Belady looks more like a
generic western café chain than it does the unique, local coffee shop it claims
to be. That's by no means a slight on the place, because what that translates
to is a clean, slick and uncomplicated space. Brown wood panels frame white
cushioned padding on the walls, and the small tables are surrounded by simple
chairs and built-in couches, whose white material look like they've been
shredded by a cat.
From the long list of juices on offer, the
mandarin juice (14LE) was surprisingly fresh, while the milk with cinnamon
(14LE) made for an interesting drink; froth at the top and pulp at the bottom
made it quite bitter, but cinnamon lovers will certainly appreciate that.
With the basics of cafe food covered –
think pizzas, sandwiches, etc – Belady also aptly offers a selection of
Egyptian delicacies, including the extravagant Belady platter (38LE). Served in
a large, round compartmental plate, the feast offers dips and starters with a
bowl of tortilla chips. The humous and baba ghanoub tasted fresh, but lacked
that sharp acidic kick that makes you wince ever so slightly. A tuna and olive
mix was far too heavy on the salt and oil, while slightly undercooked sambousak
had sparse cheese inside. The tempura hotdog slices were pleasant enough but
out of place, while the centrepiece of the dish looked like an inedible mush; potato,
garlic and pepper were mixed together with luminous pink roe. The mixture was
far too heavy on salt, and had a generic fishy taste.
With the idea of patriotism still firmly in mind, we also tried the hawawshi (24.50LE). Cooked into a large, round baladi
bread, the hawawshi came served with a modest portion of French fries and a
small serving of Egyptian pickles. Though notoriously greasy at the best of
times, Belady's hawawshi was not – neither was it dry. The meat was cooked well
and seasoned to a mild chilli-heat.
The well turned out staff were agreeable,
but seemed quite lost in balancing service between the two floors of the cafe.
The view isn't all it's cracked up to be as the angle to which the top floor is
located is acute in relation to the Tahrir Square, so you can't actually see much. Regardless of this, despite
its gimmick depending solely on its location, Belady does well not to cheapen
its deeply historical backdrop.