Caffé Pascucci: A Little Italian Flair Elevates Mall Fare
Inside City Stars, Phase 2, Ground Floor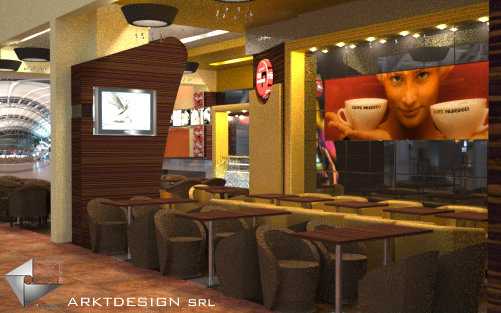 The long-standing
Italian version of Starbucks has made its way across the Mediterranean and it's
a welcome addition to Cairo's
coffee chain scene.
Hiding in a
corner of CityStars Mall, the café's first impression is one of style, albeit
mass-produced style, but it stands out nonetheless. Contemporary tables and chairs make for a
comfortable break from shopping and feature a crazy 18th-century
chandelier with seemingly random Louis XIV chairs posed directly underneath for
a more lavish coffee experience– apparently their trademark.
Service was
speedy and we were helped by several staff as we chose our lunch, deciding on
mango juice, espresso, smoked salmon salad and a beef and mushroom bruschetta pizza. The mango juice was so frighteningly overripe;
it was brown. Nonetheless, it tasted good, despite the peel floating
inside. The espresso was particularly
well-made and it's reassuring to know the Italians never fail to make their
coffee right.
More could be
expected from the salmon salad. Though it was tasty, the portion was quite
large, with enough salmon but too much lettuce and dressing that had us picking
at the capers and tomatoes instead. While
the meal was altogether filling, the bruschetta itself was only slightly better
than a microwaveable pizza, with its dry,
thin bread crust and canned mushrooms.
What was worth
our while was their Nutella-filled chocolate crêpe with ice cream, which was
amazing and left us feeling happily stuffed. We might venture out to CityStars just for a second round.
Pascucci is a
pleasant enough place to take a break and enjoy quiet seating away from
conventionally fatty mall food. Funky
décor makes it interesting, though at 120LE for a meal for two it's isn't a
steal; but it might be one of the mall's cheaper healthy options.