Clay House: Where Food and Fun Mingle
1, Road 263, off of Road 279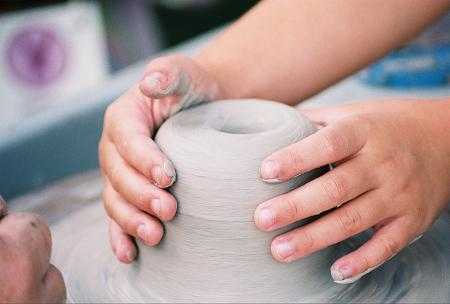 Located in a converted Villa in New Maadi, Clay House offers something new to hangout spots with its mix of creative arts, games and café appeal.

The spaciousness of the place offers a range of seating options: from indoor couches, an upstairs that hosts games and crafts as well as a garden where a myriad of tiny white lights are hung, giving it a festive feel.

While the concept of Clay House is good, the execution is a little awkward and the service is somewhat slow. Despite its oddities the best bit about this venue is the unique activities offered, from play station for gaming enthusiasts to pottery activities meant to get your creative juices flowing; this is more than just your average Maadi shisha café and really shakes up the usual routine.

It's also one of the few Maadi spots that hasn't implemented the Mobinil internet cards and offers free Wi-Fi, an increasing rarity these days. If clay time or gaming does not appeal, you can browse the web or watch TV on one of the many screens.

The downside is that all this "fun" attracts a teen crowd, while the clay makes the restaurant smell somewhat cave-like. The clayish odour mixing with admittedly mediocre shisha does not contribute much to the ambiance. One can escape to the outdoor seating or embrace it and be upstairs in the thick of all the activities.

The menu is the standard fare with a few oriental mezza offerings, seafood and Italian dishes. The prices are very reasonable with a low minimum of 35LE on weekdays and 50LE on the weekend. The misspelled dishes are what catch your eye—mistakes are as plentiful as the options. Despite the over-use of "Clay House special pasta" this or "pizza" that, a title that does not make it all too tempting, the food is good but not excellent. The pizza has a thin crust but the tomato sauce was nowhere to be seen, but still as a white pizza it was quite good. The chicken was well cooked and the desserts and juices tasted fresh.

While Clay House is no hotspot, it provides a new kind of outing and you can take social time to a whole new level by coming away with some handmade pottery or having played a game or two.