Dixie Cream: Donuts Chain Hits Downtown Katameya Mall in New Cairo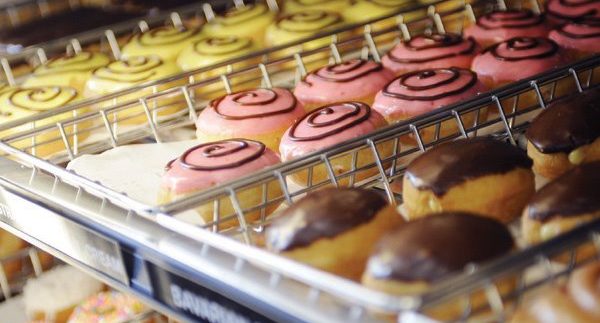 The all-American, deep-fried, sugary dessert that is the donut isn't exactly common in Egypt, but sometimes you find yourself yearning for its satisfying taste. Dixie Cream may not be the first or only place to offer them in Cairo, but the American franchise comes with quite a reputation.
Sitting pretty in Downtown Katameya Mall, the shop looks like your traditional colourful donut joint with a bright yellow, white and blue theme. It offers an adequate outdoor seating area for those who want to enjoy their treat at the venue. We, however, wanted to take ours to go and so we went in to take our pick.
The donuts were placed in a large display behind the cashier's booth which, at the time of our visit, was sadly mostly empty with only a few donuts to flaunt. Our server, however, was quite helpful and cheery, telling us that a fresh-out-the-oven batch was available.
The place offers a variety of appetizing options, including icing, powdered sugar, glazing and stuffing. They also serve cinnamon buns, apple fritters, and brownies.
We opted for three donuts; one with vanilla icing & sprinkles, another with chocolate icing with sprinkles and a chocolate-stuffed donut (all for 13LE each). The waiter immediately aligned them in a to-go box for us and we were on our way, only to discover later that the donuts were stacked over each other making their toppings stick to one another.
The donuts all tasted fresh, sweet and predictably heavy. We thought, however, that they were rather ordinary with no distinctive flavour. The icing, whilst looking pretty, needed a bit of a kick in the taste department; a stronger vanilla flavour and a more unique chocolate flavour would have definitely set them apart. The donuts were still, in the end, quite tasty.
To wrap up, Dixie Cream did definitely satisfy our donut cravings. The donuts were not, however, unique in taste and lacked an element of creativity. In a city where the cupcake still very much rules, Dixie Donuts won't break that particular dessert-monopoly any time soon.