Einstein Kaffee: Modern, Clean German Coffee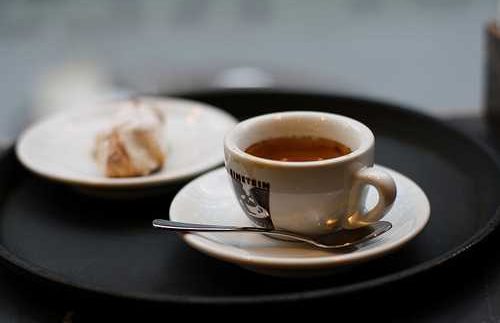 The recently
renovated and reopened Einstein Café in Zamalek has had a minor facelift; and
is now back and ready to serve you. Yet
another coffee chain in Cairo's
plethora of seemingly endless international brands, Einstein is actually a pleasant
option if you're sick of the Costas and the Cilantros.
Founded in Berlin
in 1988, 'Einstein has made its reputation as a place where creative, talented
and art lover [sic] people can meet and sprite [sic] themselves, while enjoying
the very special cup of coffee which is the art of Einstein,' says its menu. Well, we're not sure whether people were
'spriting' themselves when we were there; but it did seem like a cool place to
hang out.
Modern, clean, and
inviting, the café is as nice as any of the other major chains, but perhaps a
tad less pretentious. The staff is always friendly, smiling and eager; and
there's plenty of varied seating, such as comfy armchairs to host just you and
a friend, long benches for a whole group, or a space at the window-side bar for
you and your laptop.
Free wireless internet
means the place is full of people studying or working. Flat-screen TVs also
attract football fanatics; so the small place can get rather packed. Usually the buzz lies somewhere in between,
with a few students working and Melody Hits playing on TV.
Besides coffees
and a variety of really good fresh juices, Einstein also offers iced drinks,
cocktails, salads, sandwiches, and an assortment of desserts. We chose to sample their chocolate
lava dessert and a classic glazed donut to accompany our tangy fresh orange and
strawberry juices.
Well, the lava
cake was all yummy gooeyness in the centre, but the outer layer didn't taste
quite so fresh. And the glazed donut could
also have fared better; as it had a strangely soapy aftertaste. We concluded that their pastries probably
look better in the pastry display case. Two juices, a doughnut and the chocolate dessert added up to 50LE for the two of us.
Open till 1AM and
carrying a good magazine selection, Einstein is a low-key place to chill in for an
evening before heading home. Just watch
out for the gang of rowdy boys outside that make Hardees a popular hangout.