Fratelli: Mohandiseen Café Worth Nearly Every Piastre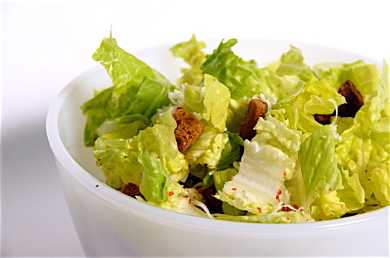 Mohandiseen's many cafés provide a number of options for
socializing with a few friends over shisha, coffee or a light meal. For the critical café-goers among us,
however, it can be difficult to find satisfaction in each of these
categories. Luckily Fratelli, a friendly
café that is fairly new to the neighbourhood, pleases on every level.
Fratelli is already quite popular for a new establishment,
so you may have to wait a few minutes for a table. Fratelli's
atmosphere is effortlessly welcoming; even in the summer heat, Fratelli's
wraparound outside seating area is often full, but the inside area is hardly
second rate. Cozy couches and cushioned
wooden chairs provide comfortable seating to the café's dimly lit, natural wood
interior. The sweet smell of shisha
tobacco lingers in the air and is accompanied by the sound of tawla chips
clanging against game boards.
The menu is surprisingly extensive with a variety of salads,
soups, sandwiches, burgers, steaks and chicken entrees. Even more surprising is the quality of the
food. At 14.99LE, the Caesar salad was a
portion more than adequate for what was advertised as a starter. A large plate of fresh and crisp – albeit iceberg
– lettuce was chopped, not shredded, and was served with quartered ripe tomatoes, a
few black olives, freshly pan-fried croutons, shredded Parmesan and thick,
tangy Caesar dressing. For 24.99LE the
chicken fajita sandwich is a sizeable fajita wrap of steaming hot chicken,
peppers and onions in a thick piquant red sauce served alongside steak cut
fries, fried to perfection but lacking in seasoning.
Fratelli's beverages are also a real treat. The vanilla milkshake (14.95LE) was thick and
creamy. Blended to an even consistency, it more than made up for the lack of
dessert options on the menu. The
Fratelli kocktail (16.95LE), an icy cold, chocolaty beverage is thinner than the
milkshake, but with a twist of strawberry; the drink is rich and delicious.
Fratelli's value drops slightly in the shisha category. At 18LE the flavoured tobacco is a bit higher
than many café shishas, and with a 4LE plastic lay a shisha can add quite a bit
to your tab. However, a number of hard-to-find
flavours are available here, including cappuccino, vanilla, banana and guava to
name a few. Moreover, the staff are happy to accommodate creative cravings; we
were told that the banana and vanilla make a good mix. The shisha hagar is well and generously
packed and the shisha attendants are unaffected by large crowds, keeping coals
hot and customers happy well into the night at Fratelli.