Gouthé: Pretty Cakes That Lack Taste in Mohandiseen
023345331,0233029491,023345337
reviewed by
Anne De Gcairorevamp_user
review it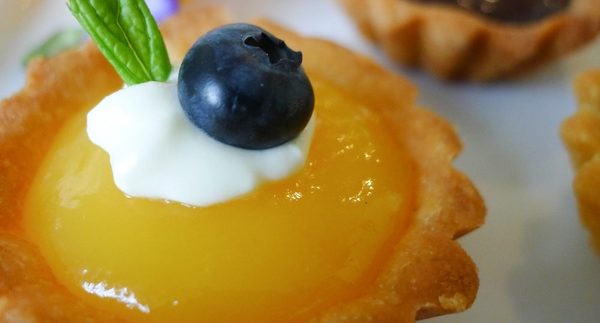 The last time we
visited Gouthé to have dinner in its restaurant we couldn't help but notice the
displays filled with cookies, pastries and pies. After all, you have to walk
right through the patisserie if you want to get to the restaurant. Since we have kind of a sweet tooth here at
Cairo360 we decided to hop into Gouthé once again, but this time for their pastry
department.

Unfortunately this
time round the diversity of the cakes and pastries was not that large. Still,
not being discouraged we decided to go ahead and order from whatever was
available. Though for a while we thought about ordering the delicious looking
Feuttine pie, or the Praline walnut pie, or the cheese cake; we decided that
less is more and settled on some smaller gateaux instead. In case you do want
to purchase a cake, most of them are priced between 135LE and 150LE, and feed
up to eight people. The best thing about
Gouthé is probably
that all the full-sized cakes they have are also available in mini versions,
and for a kilo of cute mini gateaux you will pay 110LE.
From an aesthetic
point of view all the pastries look very nice and appealing. Take the lemon tart
(9LE) for instance. The round cake comes with charming looking lemons that
resemble balls, placed on top of a bed of pudding. As excited as were looking
at it, we were very disappointed with its taste. Not only did the little balls look
like lemons, they tasted too much like them as well. We couldn't help but pull a
funny face after taking a bite. The tart was simply too sour and the pudding
wasn't sweet enough to make up for it. The strawberry pineapple cake (13LE) was
once again a pleasure to the eye but had a very specific aftertaste. For
something containing so much fruit we had expected the gateaux to be lighter;
however the strawberry mousse was delicious.

We also opted for a super simple
chocolate éclair (9LE). The éclair came richly filled with chocolate mousse, the
dough was a bit stale though so it was probably for the best that there was so
much filling to make up for that set back. The piece we were least disappointed
by in the end was the raspberry and white chocolate sphere (13LE). However the
white chocolate to raspberry ratio was a bit lost; it would have fared better
with less white chocolate and more raspberries.
Although the pastry
at Gouthé
looks very nice, the flavours were not up to par and so perhaps it is more suggestible to stick with the savoury food of
the restaurant instead.