Lina's Cafe: Citystars Pit Stop
Inside City Stars, Phase 1, 6th Floor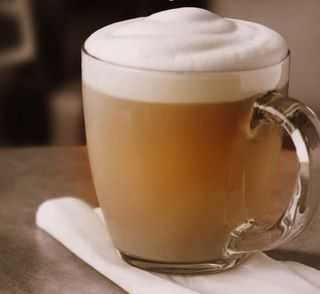 Serious shopping calls for a serious caffeine boost and Egypt's largest
mall complex has plenty of places to get your fix. Located on the comparatively calmer sixth floor of Citystars' Phase One, Lina's Café serves up a quiet cup of delicious coffee.
The café's multi-coloured motif may be a bit of a turnoff initially; but
the orange, yellow and green armchairs are actually quite deep and
comfortable. The recessed neon lighting
and the floor-to-ceiling stacked cushion attempt at conceptual art at the back
of the café is an interesting decorating decision for sure. However, the front
counter of the café and its chic espresso machine were tempting enough to stop
us in our tracks and order a cup.
Having missed out on the day's most important meal, we thought we'd pack
some vitamins in with our coffee break. A delicious drink featuring fresh blueberries was in our sights; but as
we feared, there were no berries to be found. A brownie (11LE) with ice cream sounded like the perfect accompaniment
to the coffee. Unfortunately, Lina's was
also out of our favourite frozen summer treat. Plain brownie and coffee it was, then.
However, there was nothing ordinary about the coffee that we were
served. Lina's Café brews Illy coffee:
rich and strong, but not bitter. The
filter coffee (8.50LE) was aromatic and delicious. The espresso (6.95LE) had much greater
strength than we have sadly become accustomed to at many chain cafés, and the
latté (10LE) was creamy. Lina's prices
are extremely reasonable as well, especially considering the quality of beans that
they grind.
The brownie arrived along with a sandwich that wasn't the same as what
we had requested. After a few minutes of
trying to explain the difference between the sandwich that we wanted and the
one that we had received, the food was cleared away for another attempt in the
kitchen.
We broke every mother's rule
and sampled dessert first. Smothered in
warm, velvety chocolate sauce, the brownie was moist and fudgy. Then the pastrami sandwich (17LE) arrived
with a side of golden brown, yummy boardwalk fries. The sandwich itself was a little heavy on the
bread, light on the pastrami, and the cornichon were replaced with quick
pickles. The mustard sauce was not the whole grain kind that we'd hoped for,
but the flavours were fine nonetheless.
However, before the plate was even finished, the manager came over,
picked it up and rushed off with it. Despite prematurely clearing our table, we sat waiting for the cheque, which
we eventually requested after some time.
Although the service can be a bit lacking, Lina's Café undeniably makes
a good cup of coffee.