P.S Café: New Restful Café in Zamalek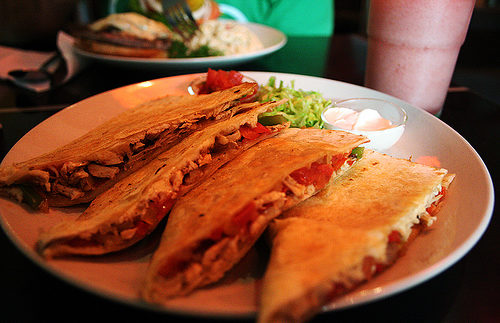 Everywhere
you look in Cairo there is always a new café opening up and it usually
happens at the speed of light. Take P.S Café in Zamalek for instance. Located
just off of Brazil Street, P.S Café is fairly secluded from the chaotic traffic on 26th
of July Street.

The interior décor is quite funky with dark stone walls and
fresh orange detailing. We visited on a sunny morning so we decided to enjoy
the weather and sit outside. During the daytime, the outdoor area is quite limited
and consists of four or five tables at most. In the evening however, when all
the other shops close, the area expands and takes up quite a lot of the
pavement; adding more tables. Plants fill the surrounding space and because of
the location there is not a lot of direct sun light; so it could be a pleasant
refuge on a hot summer day.
The menu
at P.S Café isn't particularly surprising or fascinating. Most of its items are
what we see in other cafés such as salads, sandwiches, pasta dishes and crêpes.
The menu had the occasional spelling mistake which was fairly amusing. We opted
for a mango smoothie (12LE), rocca salad (13LE) and the chicken quesadillas
(20LE), as well as an American coffee (10LE).
The
smoothies we get here in Cairo are never very good; tasting like very cold
juice as opposed to one mixed with milk or yoghurt. The smoothie at P.S Café was
no different. It was tasty but it just wasn't a smoothie- it was more like iced
juice. The American coffee was quite strong and definitely gave us the caffeine
boost we needed. The rocca salad was quite modest; unfortunately it was made with
canned mushrooms instead of fresh mushrooms and with grated roomy cheese
instead of Parmesan. We were really looking forward to our chicken quesadillas;
however, we were ultimately disappointed. They had too many peppers in them,
killing the flavour of the chicken, and for some reason there was dill all over
– which really makes no sense. The sour cream was thin and seemed more like
milk and once again, there was a lot of dill added.
Though
the food didn't impress, P.S Café is great for a drink. With soft drinks and
tea starting at 4LE and coffee at 8LE, it's very cheap. The view is nothing to boast about but at least the street is quiet.