Starbucks: Expensive American Coffee Dominates Cairo
Km 28 Cairo Alexandria Desert Rd.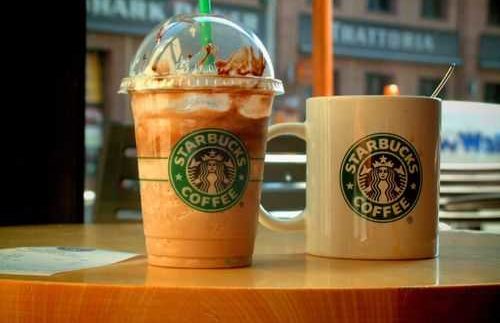 When Starbucks
was first introduced to Cairo more than five years ago, there was quite a
brouhaha about the franchise's politics, and many a local coffee aficionado
felt guilty about consuming the Seattle-based chain's coffee drinks; be for the
chain's rumoured support of certain Middle Eastern conflicts or the fact that
it's a global conglomerate taking over the world, one tiny café at a time.
Fast-forward half
a decade, and all that guilt has been replaced by an almost widespread
addiction to the chain's freshly brewed American coffee, rich frappecinos and
buttery pastries. All those who initially swore off Starbucks and claimed they
would never be an Olsen-Twin-like obsessive holder of the brand's famous white
cups have now secretly converted. Starbucks is like the flashy, loud and uncool
uncle that you really don't like and then feel guilty about liking in case your
cool friends find out.
Here's what we
love about Starbucks (this may take a while): their coffee beans are relatively
fresh (though always check their expiry date before purchasing) and ground in
front of you according to the density that you specifically desire. Their
coffee beans range from the Italian mild to the Antigua medium and
the African bold, which has a slight herbal taste to it, and retail for around
62LE for a half-kilo bag.
Coffee-wise, the
simple American coffee is quite the pick-me-up with its strong bean flavour,
while those who appreciate the sweet trimmings will love the brand's caramel
lattes and foamy cappuccinos. The only sore point may be the mocha latte, which
just doesn't measure up to its frappeccino version.
Most hot drinks
can be served cold, either in a frappeccino, which includes shredded ice and
lots of cream, or a simple iced version, which basically entails dunking the
drink into a cup with ice, no sugar added. The iced cappuccinos and lattés are
excellent on a hot summer day when you want to minimise the calorie intake,
while the more frivolous frapeccinos (try the dolce de leche and thank us
later) are creamy though very sinful: many diet magazines estimate that some of
these drinks have almost 1000 calories in them.
For something
cold that's not coffee, try the raspberry ice tea, which, as far as we
remember, used to have strong traces of tea in it, but has now become a raspberry
granita. Whether this is because the franchise stopped bothering to import
actual tea, or because there's been a change in the recipe, remains a mystery.
If you're in need
of a snack, their cheese-filled croissants are buttery and toasted in front of
you, guaranteeing cheesy gooiness; while their spinach quiches and pastries are
also filling. All these items are for under 10LE, while their cookies, muffins
and cake slices range between 12LE and 22LE. The panini sandwiches, including
the roast beef, chicken and turkey are safe options but not always bursting
with flavour. The cheesecake comes highly recommended, though the raspberry
muffin has more muffin than raspberry and not enough flavour.
With branches
located in almost all of Cairo, though interestingly not in Zamalek, Starbucks
attempts to replicate a small US café experience with its chalkboard signs,
elevator muzak and waiters chanting orders out in sing-song English.
Where it
fails, however, is in its price range: unless you're having a no-frills cup of coffee, most drinks tally up to over 22LE. Add a muffin or sandwich, and you're
looking at almost 40LE. While this may not seem shocking in our consumerist,
franchise-filled Capital today, a clear mind (and a trip to a Starbucks abroad) may
help us remember how ridiculous these prices are for a brand that prides itself
on cheap quality coffee.