Cairo Weekend Guide: Festivals, Live Music & New Art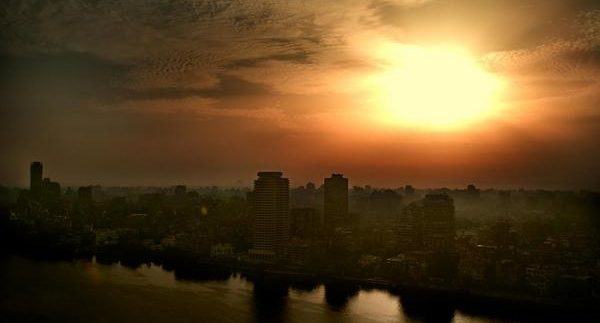 Hello Cairo!
It's another weekend in the city that never sleeps and you
guessed it! Here is another weekend guide to help you navigate through the best
events that you should not be missing out on.
Thursday is fun packed as always so if you're in the mood
for some live music check out Salalem at After Eight or head to Zamalek for Uss
w Laz2's performance at El Sawy Culturewheel where El Masryeen Band will also be
throwing a concert. For some jazz and blues, the Karim Hossam Trio and the Riff
Band will be at Cairo Jazz Club and coming straight from Holland, Sharqi Blues will be
bringing their oriental fused blues to El Geneina Theatre in Al Azhar Park.
DJ Feedo is everywhere these days and this week you can
catch him spin his heavy hip-hop and r&b at Blue Nile's increasingly popular club, Opium.
Arts and culture are brimming with exhibitions, performances
and festivals going around. The Cairo Mediterranean Literary Festival kicks off
its five-day run with a reading by Fernanda Calati of selected passages from Corpo by Tiziano Scarpa at the Italian Cultural Centre. The Cairo Opera
Ballet Company will be performing a selection of short ballets in Cairo Opera
House and make sure to catch 'It's Complicated – An Evening of Short Plays' on
its last night at Rawabet Theatre.
Music is blaring this Friday with the Rock Stop concert headlined
by Lebanese group Mashrou' Leila, expect performances by the best of Egyptian indie
musicians such as Hany Mustafa and metal band SimpleXity. Cairo's favourite
live house music band Soopar Lox will be pumping up the crowds at Cairo Jazz Club, but if
you prefer some r&b then head over to Purple where DJ Feedo will be
spinning, yet again.
For some more relaxed music appreciation you can always
catch Lel We Ein at After Eight or Otaak Band in El Geneina Theatre.
The Cairo Mediterranean
Literary Festival continues with a screening of Egyptian film Dunia at the British Council, while at
BEBA French film 'The Intouchables' tells the story of an aristocrat and his
struggle with becoming disabled.
The music continues through the weekend with several bands
out performing this Saturday. Funky rap group No Comment are at After Eight,
Amir Eid of Cairokee will be performing at El Sawy Culturewheel and back again this
weekend is Salalem at Novotel's Lebanese restaurant, Arjeela. Cairo Jazz Club welcomes Maryam Saleh
to its stage and Nagham Masry will use the work of famous poets and blend it
with progressive music at El Geneina Theatre.
If you've still got a little energy left over and are
itching to get out and dance, well Rithmo is giving you the chance to break out
of your shell and get in touch with your Latin side for Salsa Night.
It's also a film night for the Cairo Mediterranean Literary
Festival which continues with Italian film 'Questione di cuore', followed by a
screening of short films by Xavier Puigmartì. The final film on the schedule
for the evening is 'Lo mejor de mi' by Spanish director Roser Aguiler.
As always, Cairo continues with some of the best artists around. An exhibition voicing several Egyptian artists' feelings
towards the upcoming election is titled 'Elections' and will be displayed in
Darb 17 18. 'Dust' by Xenia Nikolskaya highlights architectural wonders around
Egypt while 'Drawing' in the Zamalek Art Gallery might leave you feeling a
little spooked. In Mashrabia Gallery the collaboration between Sudanese artist
Salah El Mur and Egyptian artist Souad Abdelrasoul questions the relationship
between our physical and psychological selves in 'Maps Miracle'.
We know the summer is here and the weather is reaching that
definite point of 'I will not move unless I have an AC over my head' but the
weekend events are calling, so don't be a lazy bum and go out and enjoy them!