While it remains very difficult to run out of things to do in the capital, sometimes you feel like you're not in the mood for any of the coffee shops, lounges, or restaurants. Sometimes your legs are looking for a little more activity, and if you've had enough of paintball and escape rooms, there's a new adrenaline-filled activity waiting for you to explore.
Mario High Ropes Team is all about the freedom of running, climbing, and a number of other adrenaline-spiking fun activities. Once you reach the place, or just see its pictures, you may not believe that it's actually in Egypt. But it's not even on the far edges of Cairo, it's located in the heart of Mokattam, near Saint Samaan the Tanner Monastery (Deir Sama'an Al-Kharaz). What's even better is that it's very reasonably-priced, for 300 EGP you can get access to everything they have on offer.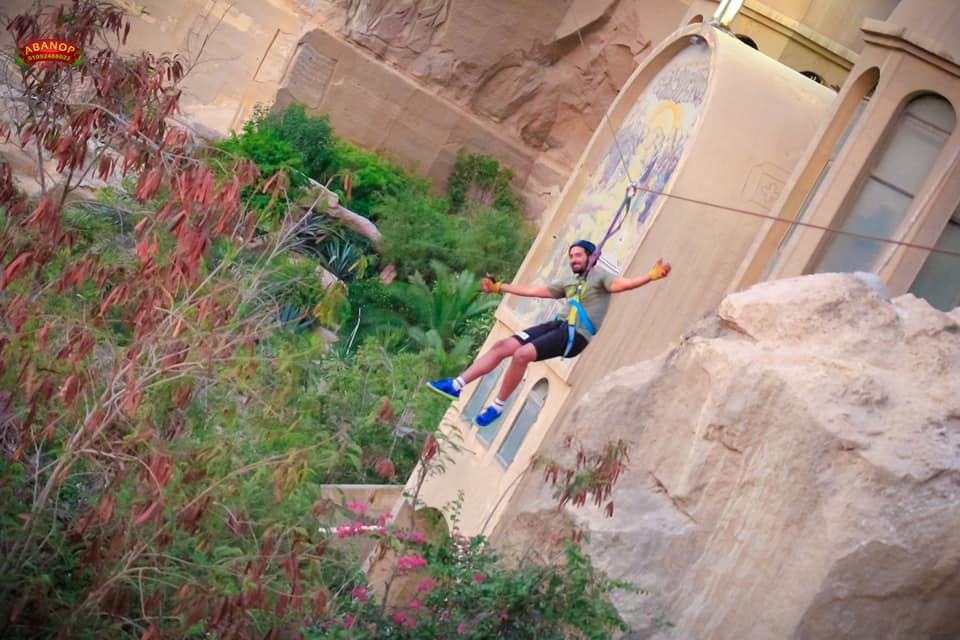 Once you reach the Monastery, ask for Mario, and they'll lead you directly to the right spot. Mario's actually Polish, but he's been living in Egypt for over 25 years, around a week before the infamous Earthquake of 1992. He's been learning everything about Egypt since then, and he may actually know more than a few of us about the nooks and crannies in our capital. Mario launched this business to give Egyptians one of the best activities in town, after meeting Saint Samaan who encouraged him to launch this unique sport spot. You can learn more about Mario and High Ropes from this interview.
But let's get into the details of the activities. They have four, of which you can pick your favourites or go for the full package. They have all the safety equipment you need to have a fun and safe time at High Ropes. First up is a Zip Line, which is a high tower that you can climb safely, and make like Tom Cruise sliding through air on a rope.
Next up, go a little vintage with Mission Impossible 2 as you go rock climbing right in the heart of Cairo with highly secure equipment. It helps if you can get yourself exploding black sunglasses to complete the experience.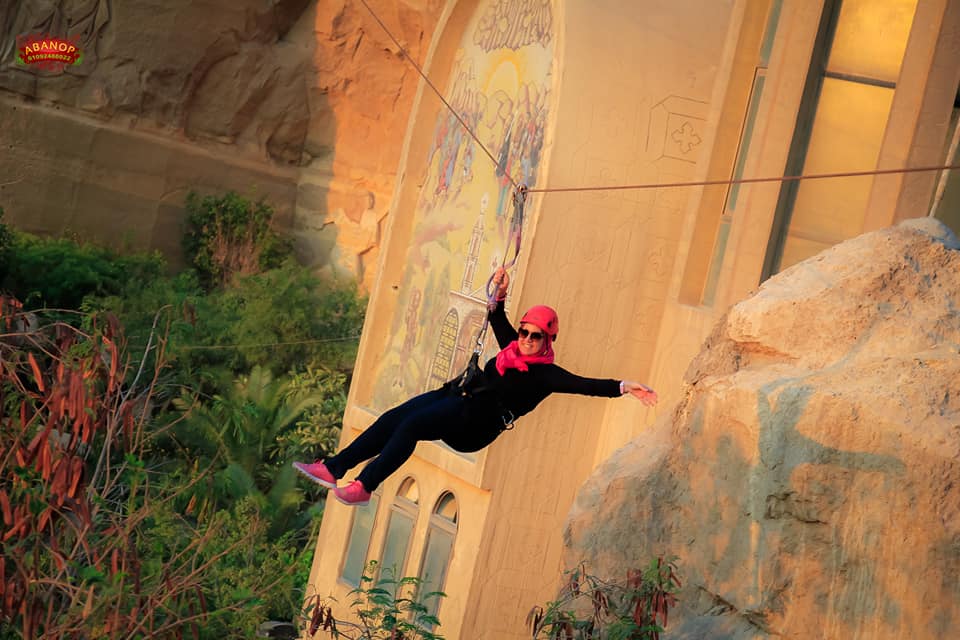 Finally, there are the rope games, in High Ropes and Low Ropes. The difference between them is the height, and they both revolve around walking atop a wooden bridge with ropes. High Ropes can be considered where the experience peaks, literally. It allows you to climb to the highest point in the whole place and enjoy views from high up top. Rock climbing is for 50 EGP, Zip Lining and Low Ropes for 75 EGP each, and High Ropes is for 100 EGP.
You can enjoy this adrenaline-packed spot any day of the week except Sunday. If you have trouble finding it, just ask about Deir Sama'an Al-Kharaz, anyone will lead you there. You can get to know more about Mario High Ropes Team on their Facebook page.