Alice in Wonderland: Fantasy Gets a Tim Burton Twist
Anne Hathaway

Helena Bonham Carter

...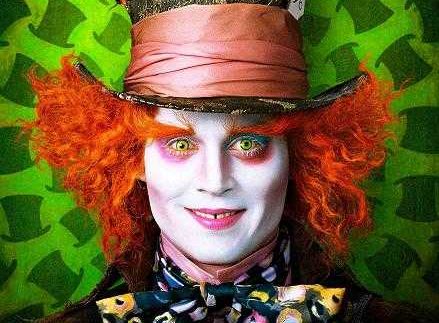 Tim Burton is not your everyday film director. The mastermind behind Mars Attacks!, Sleepy Hollow and Big Fish is a genius in creating fantasy worlds on the silver screen that goes beyond the visual experience.

Like in his previous works Corpse Bride, Charlie and the Chocolate Factory and Big Fish, two worlds are developed in Alice in Wonderland. You may think these places would be the world of normal and the world of weird, but Burton continues to surprise by creating a world of weird then developing it into a world of more weirdness. As a viewer you're taken aboard his fantastical journeys and this time round it starts by falling down the rabbit hole.

You can't really call this version of Alice in Wonderland a book adaptation simply because neither of Lewis Carroll's masterpieces—Alice in Wonderland and its sequel Through the Looking Glass—were used for the film's plot. It's true most of the characters and events from both books are used, but the movie itself is based on an original script that stands on its own. What if Alice forgets about the Wonderland and ten years later falls again into the rabbit hole? What if Wonderland is not that wonderful anymore but rather a darker, spookier version of the cheerful place Alice left years ago? What if the Mad Hatter went madder, the evil Red Queen became more evil and the eccentric White Queen went…well, you get the idea.

As usual, Tim Burtons' character choices are perfectly fitting; the Mad Hatter wouldn't feel the same played by any other actor other than Johnny Depp. Depp is one of the few men who looks good in white clown makeup on—then again he looks good in almost anything. Anne Hathaway is perfectly suited for the role of the White Queen and of course Helena Bonham Carter, Burton's partner in life and in many film projects, has this uncanny ability to switch from one crazy role to the next—I still believe she deserved an Oscar for her role in Sweeny Todd, another Burton project.

Alice in Wonderland is breaking records in the American box office with the extra money coming in from the 3D ticket sales boosting the numbers as well. But let me assure you: this film is worth leaving your house and paying the extra tenner for; if only to enjoy the stunning visuals Tim Burton has created and the great performance from Johnny Depp.