Clash of the Titans: A Demi-Good Epic
Liam Neeson

Ralph Fiennes

...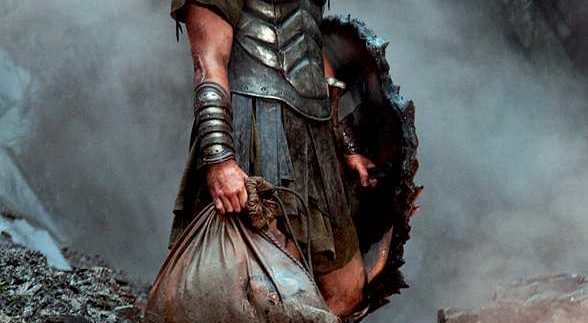 In 1981, director Ray Harryhausen's Clash of the Titans was a blockbuster
hit that become a cult fantasy classic, with a stellar cast that included Laurence Olivier and Maggie Smith, and the then-cool stop-motion animation. Now, a remake of the cult fantasy classic is back in
cinemas; this time in 3D.
Sam Worthington (Avatar)
leads the cast as Perseus, son of Zeus (Neeson), king of gods, who, in an act
of revenge, sleeps with his human enemy's queen. The king is furious and
decides to kill his pregnant wife. Although his mother dies
at sea, Perseus is saved by a humble fisherman and his wife. The family raises
him with love, and the demigod grows up oblivious to his true identity, until a
series of clashes between gods and mortals occur, and his family is killed in
the aftermath. The young hero starts a saga of revenge against the gods, and
the rest is (film) history.
The adventure begins when Perseus must fight and
eliminate the invincible Kraken, a mythological creature as vicious as they
come, trapped under sea and used to punish the mortals when they misbehave. In
a gesture of determined loyalty, Perseus refuses to fight with the gods, even
after he discovers the truth about his father. His grand battle against Hades of
the underworld (played by Fiennes – our favourite Hollywood badass), brings back the classic fantasy film at its finest,
complete with elaborate CGI sets and fight scenes.
This modern adaptation of the 1981 classic seems to have fallen victim to
the Greek gods' wrath that is clearly beyond the rules of entertainment. The
remake has lost the charm and dialogue of the original film; focusing more on
action scenes than on the storyline. Many favourite characters in the
original have now been demoted to supporting roles with little to say or do
other than standing around and scowling.
Still, the cinematography makes spectacular use of the
island scenery, creating an impressive show of scale between the larger-than-l ife monsters and the life-size
heroes.
The film does bring brief action fun that is sure to
please the crowd, as the mortals battle building-sized scorpions, Medusa and
the notorious Krakan.
Worthington
proves to be a wise choice for this action-packed adventure, providing a fresh
alternative to Christian Bale and similar action-heroes. Neeson gives a
predictably strong performance as the king of the gods, and of course, Fiennes scores again as the evil nemesis.